Evacuations lifted at San Francisco's Hall of Justice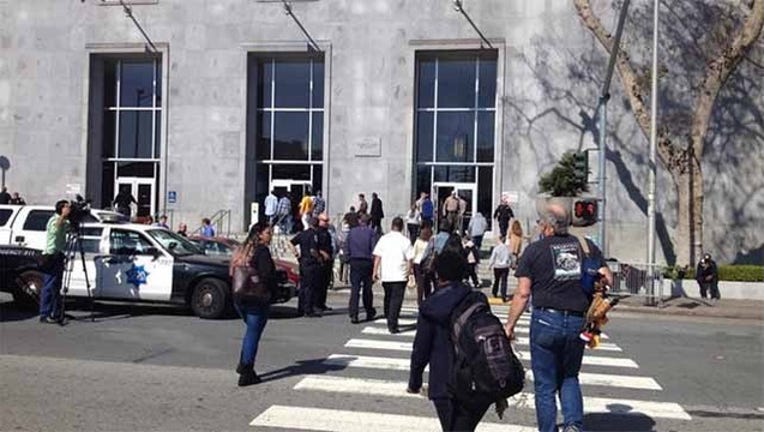 article
SAN FRANCISCO (BCN) - People are being let back into San Francisco's Hall of Justice Tuesday morning after suspicious packages in the building's mailroom prompted evacuations, police said.
The packages were found shortly after 10 a.m. in the mailroom at 850 Bryant St., prompting the evacuation of the wing of the building closest to Seventh Street, police spokesman Officer Albie Esparza said.
Deputy Chief Lyn Tomioka said the evacuation was lifted as of about 11:20 a.m. after the packages were deemed harmless.
Tomioka said she saw the packages, describing them as three or four brown paper packages addressed to the Police Department but no one in particular.
She said the packages, the largest of which is about the size of a football, appear to have come from Southern California but had no return address.
The Hall of Justice contains the headquarters of the Police Department, the district attorney's office and the medical examiner's office, as well as criminal courtrooms, two county jails and other offices.