Ex-Rangers manager Washington to re-join Athletics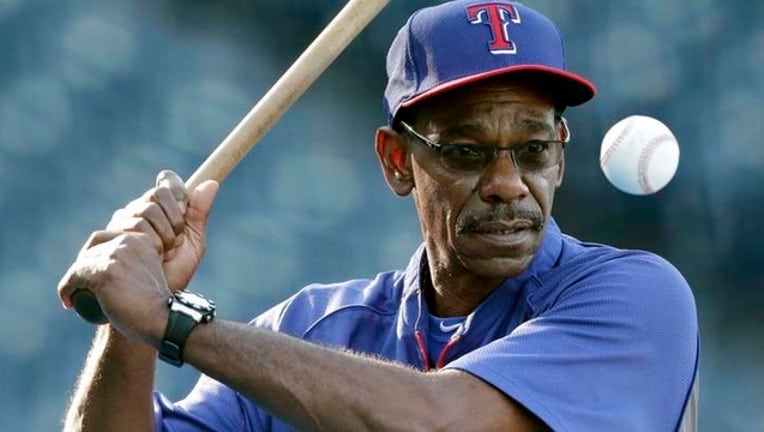 article
OAKLAND, Calif. (AP) — Ron Washington is getting back into the big leagues, rejoining the Oakland Athletics as an instructor after working nearly eight years as manager of the Texas Rangers.
Washington, who was a coach with the A's for 11 years before joining the Rangers, told The Associated Press in a text message Wednesday night that he heard from general manager Billy Beane earlier in the day and would meet the club in Tampa, Florida, on Friday. Oakland (14-28) sits in last place in the AL West and leads the majors in errors with 44 errors, including 16 by shortstop Marcus Semien.
The A's have lost six of their last seven and 12 of 14 games, falling to 14 games under .500 for the first time since finishing the 2011 season 74-88.
The 63-year-old Washington has been working with youth and college players in his native New Orleans. He led the Rangers to AL pennants in 2010 and '11.
Washington resigned as Rangers manager last Sept. 5, saying he needed to devote his full attention to an "off-the-field personal matter."
Washington later acknowledged he had broken wife Gerry's trust.
The San Francisco Chronicle first reported Oakland's interest in bringing back Washington to work with the struggling defense.
He had hoped to get back into baseball — and then the A's came calling with the knowledge that if anyone can help turn things around defensively, Washington can.
Washington, who played parts of 10 seasons in the majors as an infielder for five teams, was popular with the Oakland players and instrumental in the development of retired six-time Gold Glove third baseman Eric Chavez — not to mention Mark Ellis, Miguel Tejada and Jason Giambi.
Chavez presented his third Gold Glove to Washington, who began coaching in the New York Mets organization in 1991 and later managed their Class-A club.