Experts say video game addiction ruins lives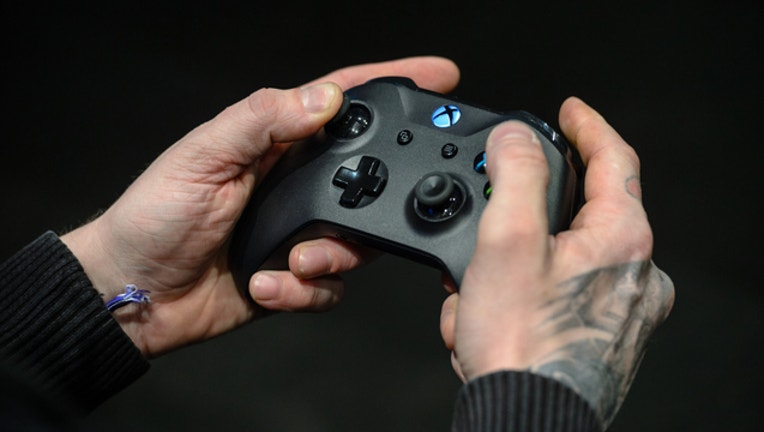 OAKLAND, Calif. - It's been called digital heroin.
While video gamers on Monday said they were baffled that their virtual sport could lead to bloodshed, experts have long complained that excessive video gaming can lead to aggressive attitudes and anti-social behavior. 
But could too much screen time actually lead to killing people?
"It just doesn't make sense why he would do it," gamer Shay Kivlen, 21, of Seattle, said Monday, the day after a 24-year-old Baltimore gamer shot and killed two people and wounded nine others following a loss at the "Madden NFL 19" tournament in Florida on Sunday. "In (the game) 'Madden,' you never get so mad at a loss that you would want to do that."
For most people, experts agree, that is true.
But Dr. Damian Jacob Sendler, a New York based clinical researcher who studies addiction to the Internet, video games, and pornography, said he believes the shooter, David Katz, was so addicted to video games that the act of killing people "essentially became a game."
"His perception of reality had been so distorted that he probably couldn't control his emotions,'' said Sendler, chief of sexology and head of the division of clinical research at Felnett Health Research Foundation in New York.
Dmitri Oster, a licensed independent clinical social worker based in New York, says there's no doubt addiction to video gaming can lead to violence in the real world.
"For many teenagers and young adults, their brains are literally still forming. The more stimulus that video gamers, especially violent video gamers, are exposed to, the more the boundary between the "virtual" and real world becomes obfuscated,'' Oster said. 
Witnesses told news media that Katz, who as a teenager was hospitalized twice in psychiatric facilities and was prescribed anti-psychotic and anti-depressant medications, was angry because he lost the gaming tournament.
Jacksonville Sheriff Mike Williams said it was clear Katz "targeted other gamers" at the competition.
Police, however, "have yet to determine a concrete motive" in the case, which remains under investigation by several agencies, including the FBI.
Officials say Katz had two legally purchased handguns and extra ammunition inside the restaurant where the competition was taking place. But police said there was no evidence that Katz planned his shooting prior to Sunday.
Little has been publicly released about the gunman, but pressure to succeed in the virtual world may have pushed Katz, a loner who had an aggressive playing style, over the edge, experts said. 
Katz was being watched for a win because he had previously won Madden tournaments last year. 
"With this mixture of pressure to do well, stress, social isolation, and putting everything on the line for this one tournament, he just broke down and did what he did,'' said Sendler. 
While divorce filings from the parents of Katz showed he was hospitalized previously for mental illness and his parents disagreed deeply on how to care for their son, it's not known if excessive video gaming contributed to his problems. 
What we do know is: when the World Health Organization reworked its International Classification of Diseases this summer, it classified compulsive video game playing as a mental health disorder and unveiled the fact that a small percentage of gamers suffer from "gaming disorder."
Excessive video gaming, the organization says, becomes a disorder when "gaming takes precedence over other life interests and daily activities."
Addiction to video games had not been formally recognized as a universal health problem before.
Though there aren't statistics that show the number of people believed to be afflicted with "gaming disorder," a 2016 Oxford study of more than 19,000 male and female gamers found that 2 to 3 percent of surveyed gamers showed symptoms of being addicted. 
 
The Associated Press contributed to this report.