Explosion, fire rip through San Jose home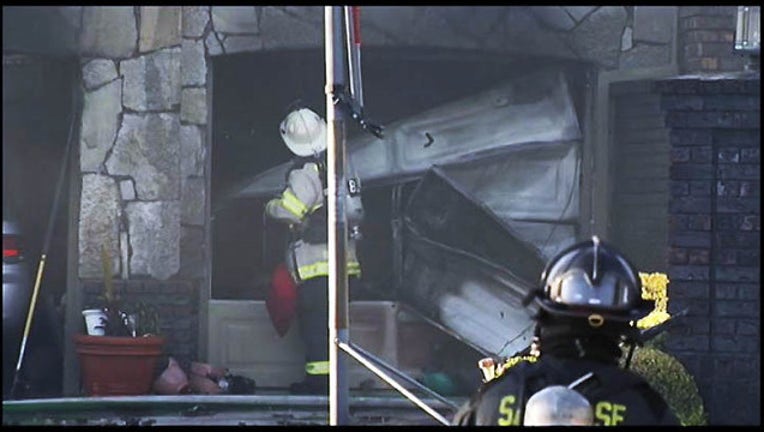 article
SAN JOSE, Calif. (KTVU and wires) – Investigators were set to return to the site of an explosion Tuesday that rocked a San Jose neighborhood and destroyed a home in an attempt to determine if the fireball was triggered by a gas leak.
Three firefighters suffered minor injuries fighting the blaze that was reported around 5:40 p.m. Monday at 1029 Woodview Place in San Jose.
Neighbors told KTVU Fox 2 that they heard a loud blast and rushed outside to see billowing smoke and flames coming from the home.
"I was just sitting watching TV and just felt this huge explosion," said Joanna Stacey, who lived next door to the home. "My house rattled and right away I knew something was wrong."
Another neighbor Christine Martino said she heard a "huge explosion."
"Our whole house rattled," she said. "Then I was looking around for what happened and there was a second one, and when I looked out front, I saw just huge black smoke going down the street."
Arriving firefighters immediately contacted PG&E to get a utility crew on the scene to shut off the gas.
PG&E spokeswoman Jacqueline Ratto said that it was unclear if the fire was caused by the gas leak.