Family extends open invite to party for Va. boy with speech disorder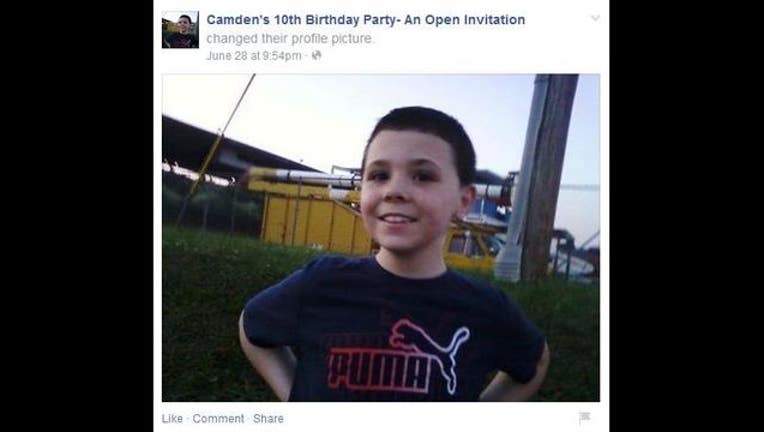 article
Virginia--(FOX 5)--A special birthday party is being held for a 9-year-old Virginia boy.

According to a Facebook post, Camden has Apraxia of speech which is a motor speech disorder. It means he has problems saying sounds, syllables and words because his brain has issues planning to move the body parts, such as the lips or tongue, needed for speech. 

Camden has been in speech therapy since he was 2-years-old.

"He has made great improvements over the last 8 years but still has a long ways to go."

His family says because of his speech issues he doesn't have many friends.

"He mainly plays with his older sister and her best friend and one other boy in the neighborhood. This friend is 11 and has recently decided he's too cool to hang out with a 'little kid that can't talk right'. So poor Cam is left with no one else to play with."

Next Monday, July 6, Camden will turn 10-years-old and his loved ones want to make this his best birthday ever. He really wants to have an ultimate water balloon fight party with 2,000 balloons and hopefully lots of other children.

An open invitation has been extended to anyone with kids that would like to come throw some water balloons with an amazing little boy.

According to Facebook, Camden loves history, is a math whiz and wants to be a country music singer just like Luke Bryan when he grows up. He also likes Legos, Marvel super heroes, Teenage Mutant Ninja Turtles, Despicable Me minions, board games and basketball.

If you would like to attend Camden's party: Head to Troutville Park at 6:00 p.m. on Monday, July 6th (5419 Lee Highway, Troutville, Virginia, 24175)

If you can't attend the party but would like to send him a card, mail it here:

Camden Eubank

4548 Pennsylvania Avenue

Roanoke, VA 24019

For more information on the birthday blowout, check out the Facebook page here. 

APP USERS: Click here to view the photo gallery.