Family of brain-dead teen sues Oakland children's hospital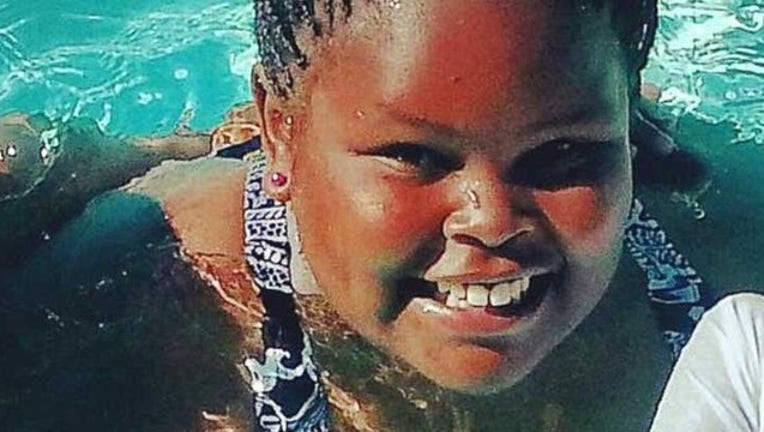 article
The suit, filed in Alameda County Superior Court, seeks unspecified damages for personal injuries on behalf of Jahi, negligent infliction of emotional distress and the family's claim that the hospital breached standards of care.
It names as defendants Children's Hospital and Dr. Frederick Rosen, an ear, nose and throat surgeon who performed the procedure.

Jahi, who was an eighth-grade student at E.C. Reems Academy of Technology and Arts in Oakland, suffered complications after the procedure on Dec. 9th and doctors declared her brain dead three days later on Dec. 12, 2013.

 However, Jahi's family filed suit and won a court order to require the hospital to keep her on life support.

 On Jan. 3, 2014, the family and the hospital agreed on a compromise that allowed Jahi's mother, Nailah Winkfield, to remove Jahi from the hospital as long as she took responsibility for the child's care.

The family then moved Jahi, who is now 14, to a facility in New Jersey, where she is still receiving medical care. The family is seeking a court order that would declare that Jahi is still alive and have her death certificate rescinded.

The suit alleges that Rosen didn't notify nurses about an abnormal artery in Jahi's throat near the surgery site that increased the risk of the procedure and that two nurses gave her family conflicting information about what they should do when they noticed excessive bleeding by Jahi after the surgery.

One nurse told family members to suction the blood but another later told them that doing so would remove blood clots vital to Jahi's recovery, the suit claims.

One nurse told Jahi's family that the bleeding was normal but another nurse said she didn't know if it was normal or not, according to the suit.

Winkfield, Jahi's mother, pleaded with nurses to call a doctor to Jahi's bedside after she started bleeding but the nurses refused to, the suit alleges.

A doctor finally came to Jahi's bedside at 12:35 a.m. on Dec. 10, 2013, five hours after Jahi had started bleeding, and said, "(Expletive), her heart stopped," the suit claims.

 Jahi had suffered a heart attack and on Dec. 12, 2013, Winkfield was told by the hospital that Jahi had suffered severe brain damage and would be put on an organ donor list and would be taken off life support the 

following day, according to the suit.

   The family's attorney, Bruce Brusavich, alleged that the hospital was "incredibly insensitive" to Jahi's family, at one point sending a security guard to approach Winkfield as she was praying at the hospital's 

chapel to urge her to sign a document to donate Jahi's organs.

   At another point, according to the suit, Dr. David Duran, Children's Hospital's chief of pediatrics, slammed his fist on a table while he was talking to Jahi's family about taking her off life support and said, 

"What is it you don't understand? She is dead, dead, dead, dead!"

   Children's Hospital spokeswoman Melinda Krigel said in a statement, "Our hearts go out to the McMath family. It is our policy not to comment on pending litigation."

   Brusavich said that although Jahi suffered brain damage, she is still on life support and is doing relatively well.

   Brusavich said a recent MRI that was conducted on Jahi at Rutgers University in New Jersey found that her brain hasn't liquefied, which he said refutes the claim by Children's Hospital doctors that she is brain dead.