Family remembers teen girl killed in strange Milpitas hit-and-run crash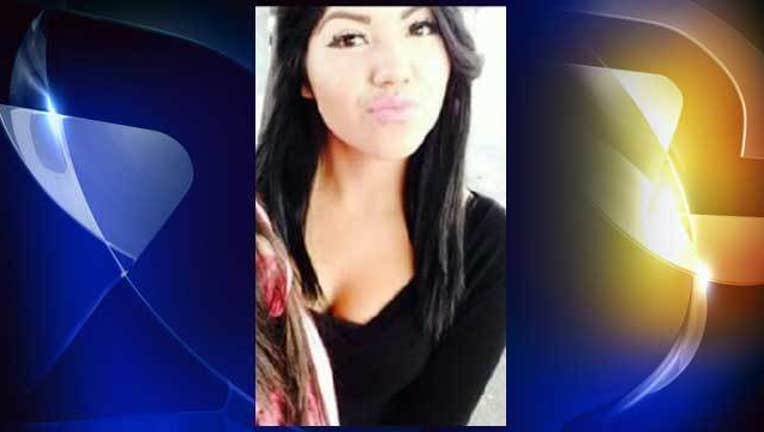 article
MILPITAS, Calif. (KTVU) -- As police stepped up their search for a person of interest in a bizarre fatal hit-and-run crash last week in Milpitas Thursday, the teenage girl killed in the accident was being remembered fondly by her family.
Lourdes Becerra's daughter Cynthia Ramirez Becerra is gone.
"She was a 14-year-old female who didn't deserve to die," Becerra said.
The young girl's family and friends came together on Thursday at the Lima Campagna Alameda Mission Chapel for an afternoon viewing for Cynthia.
"She was a happy girl, who always wanted to look pretty. She had plans in life. She wanted to be a cosmetologist," said Becerra.
Police say that early on the morning of February 4, Cynthia was in a car that may have been driven by 23-year-old Alex Alcazar when it smashed into a garbage truck in Milpitas. The car drove away from the scene leaving debris in its path and coming to a stop several blocks away.
"Someone pulled her out of the car, or she managed to get out of the car somehow, and she was found deceased there," explained Milpitas Police Lieutenant Raj Maharaj.
Police say Alcazar is registered as the car's owner. They call him a person of interest, not a suspect, because they have yet to confirm he was driving. But in the week since the accident happened, they have been unable to find him.
"We've had contact with him in the past, however, he is the registered owner. His whereabouts are unknown. We'd like to talk to him to get some information about his vehicle," said Maharaj.
Cynthia spent the fall semester at Mt. Pleasant High School in San Jose. Teresa Marquez was her principal.
"She was just a freshman, she was there for only one semester, but we definitely had her on our radar so to speak as someone we definitely wanted to mentor and support," Marquez said.
At the viewing, Cynthia's brother Miguel Ramirez asked for help finding whoever caused her death.
"Put yourself in our shoes. It's my little sister, it's her daughter, and it's a 14-year-old little girl who didn't deserve to die like that just because some idiot thinks it's ok to do what he does and get away with it," said Ramirez.
Cynthia will be buried on Friday at Oak Hill Cemetery in San Jose.