Fatal police shooting deemed 'justifiable homicide' in San Jose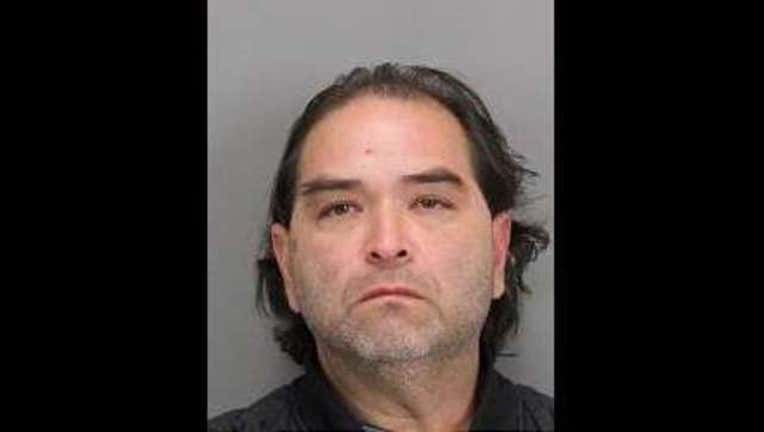 article
SAN JOSE (BCN)
San Jose police Officer Donald Guess acted lawfully when he fatally shot 45-year-old Byron Rosas in March 2016, according to a report released today by the Santa Clara County District Attorney Office.
Rosas was shot by the officer after stabbing his estranged wife and her 38-year-old friend Richard Shane Fernandez, who died as a result of his injuries, during a confrontation that began around 6 p.m. on March 7,
2016, in the first block of Martha Street, the report states.
Rosas entered his wife's home in violation of a domestic violence restraining order and attacked Fernandez, who fled outside. Rosas followed him, stabbing the man to death with a combat knife. Rosas' wife attempted to
intervene and he stabbed her repeatedly, according to the report.
Several bystanders disarmed him, but he drew another knife that he still had in his hand when Guess arrived as the first officer on scene. Guess saw Rosas' wife on the ground, surrounded in blood, and assumed she was dead. A witness ran up and informed him that Rosas had attacked her, the report
states.
Rosas was walking away from her armed with a knife, and Guess believed he'd just murdered her, according to prosecutors.
Rosas defied commands to drop the knife and "made a challenging motion with the knife," leading Guess to believe that Rosas posed a threat to everyone around, the report states.
Guess also repeatedly shouted "drop the knife or I'm going to shoot," according to the report. He initially fired four shots, but did not observe any indication that Rosas had been struck by gunfire, and later fired
two more rounds.
"The stabbing of two individuals and the risk to other civilians and officers necessitated shooting Rosas in the back as he walked away from Officer Guess armed with a knife and covered in two victims' blood," the
report said.
When other officers arrived and secured the scene, they handcuffed Rosas and observed the knife under his body, confirming that he'd been armed at the time of the shooting.
The Santa Clara County medical examiner's office determined that the official cause of his death had been multiple gunshot wounds to the torso.
To determine whether Guess' use of lethal force is legally justifiable, investigators looked at whether he believed he needed to protect himself or others from an imminent threat of death or great bodily injury and
whether that belief was objectively reasonable.
"(Rosas) posed an objective and imminent danger to everyone around based upon the homicidal rage he had already demonstrated after viciously stabbing two different people and killing one of them," the report said.
The incident has been deemed a "justifiable homicide," prosecutors said.