Fate of Lafayette's Hill of Crosses Memorial is unclear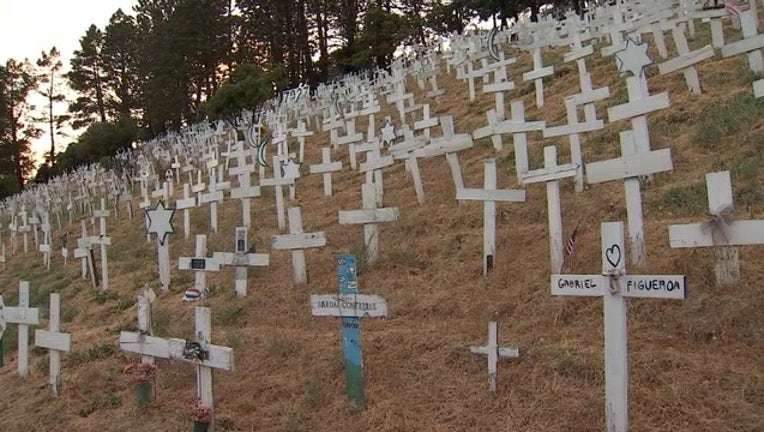 LAFAYETTE, Calif. (KTVU) - A plan to sell property in Lafayette is raising questions about the fate of a memorial to the US soldiers killed in Iraq and Afghanistan.
Thousands of white, wooden crosses dot a hillside near the Lafayette BART station.
The Hill of Crosses memorial first appeared in 2006. Now the owner of the five acres of land wants to sell.
An application to divide the lot was approved by the city's planning commission. But city councilman, Ivor Samson is appealing that approval.  
He says he wants to be sure the sale undergoes careful consideration.
The Lafayette City Council is set to meet on February 12th to discuss whether to hold a public meeting about the lot revision.