FBI offers reward for missing Northern California teenagers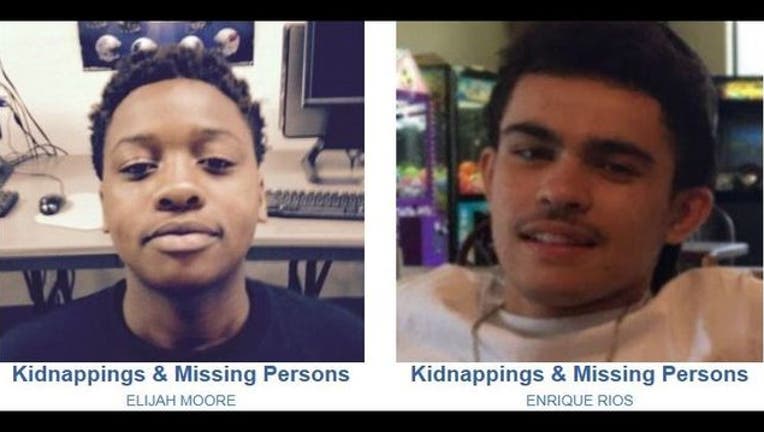 article
SACRAMENTO, Calif. (AP) - The FBI is offering a reward of up to $10,000 in the search for two missing Northern California teenagers in cases that authorities say are related and suspicious.
The bureau offered the money Monday for the return of 17-year-olds Elijah Moore and Enrique Rios.
The friends attended Cesar Chavez Community School in Woodland until they disappeared 25 days apart last fall.
Woodland Police Chief Dan Bellini says investigators served multiple search warrants. He says they learned that the cases are connected and both are suspicious in nature.
Rios, of Esparto, disappeared overnight Oct. 16 with no sign of foul play and was initially considered a possible runaway.
Moore, of Woodland, disappeared Nov. 4 after he attended school and cashed a check.
The FBI posted other information at https://www.fbi.gov/contact-us/field-offices/sacramento