Federal complaint filed against Alameda Co. deputies in beating of Stanislav Petrov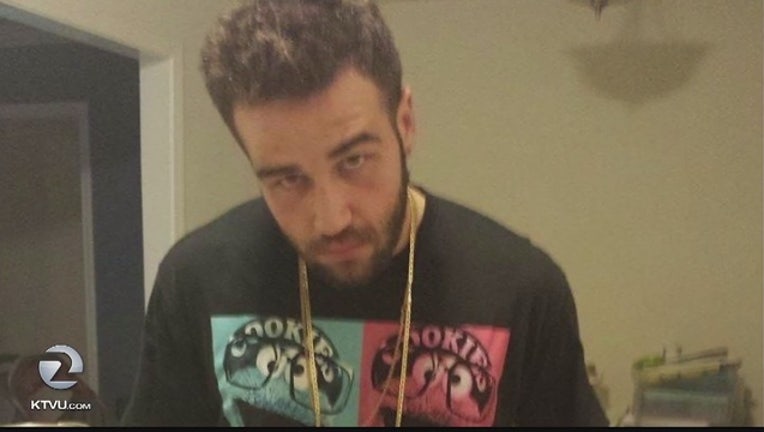 ALAMEDA COUNTY, Calif. (KTVU) - A federal complaint was filed in the case against Alameda County Sheriff's Office for the alleyway beating of Stanislav Petrov.
The beating occurred on Nov. 12, 2015. Petrov was 29 years old at the time.
The incident began with a chase across the Bay Bridge, which ended in a San Francisco alley.
Petrov was beat by officers and the video went viral after surveillance of the incident was posted online.
Petrov had multiple injuries from the beating, including crushing hand and finger fractures which needed surgeries, blunt force injuries, head trauma with concussion, lacerations to his scalp and permanent disability and disfigurement, according to the lawsuit.
The civil rights lawsuit names Alameda County Sheriff Gregory J. Ahern, and Alameda County Sheriff's deputies Paul Wieber, Luis Santamaria, Shawn Osborne, Malizia, Miller, Shelton, Griffith, and Sergeant Taylor as the defendants. The lawsuit alleges the defendants were all present and participated in illegal "street justice" by failing to stop deputies from attacking and robbing Petrov.
The complaint alleges, "While plaintiff lay in the alley with multiple comminuted fractures in both hands, suffering from a concussion and bleeding from multiple head lacerations, defendants stood around and exchanged 'high fives.' Plaintiff was moaning in agony, and pleading with defendants: 'I need help... please... oh God... somebody, please help me.'" Shelton then allegedly placed his foot on (Petrov's) neck or head "cruelly pushing" Petrov's head into the pavement for minutes, according to the complaint. 
The complaint also alleges that at least two of the defendants took a "trophy photo" of Petrov using a cellphone and flashlight, while Petrov was bleeding on the ground. 
The lawsuit seeks unspecified damages.
This comes after deputies Wieber and Santamara were each charged on May 10 with multiple felony crimes in connection with their use of force against Petrov.
Deputy Shawn Osborne was placed on leave after he allegedly may have stolen a gold chain from Petrov's neck after the beating. 
"This case will continue to bring accountability and change to the Alameda County Sheriff's Office. We intend to make sure that justice includes reforming the corrupt culture in the Sheriff's Office that allowed these crimes to happen in front of so many deputies," said one of Petrov's attorneys Michael Haddad.