Feds seize $1.5M in counterfeit sports merch in Bay Area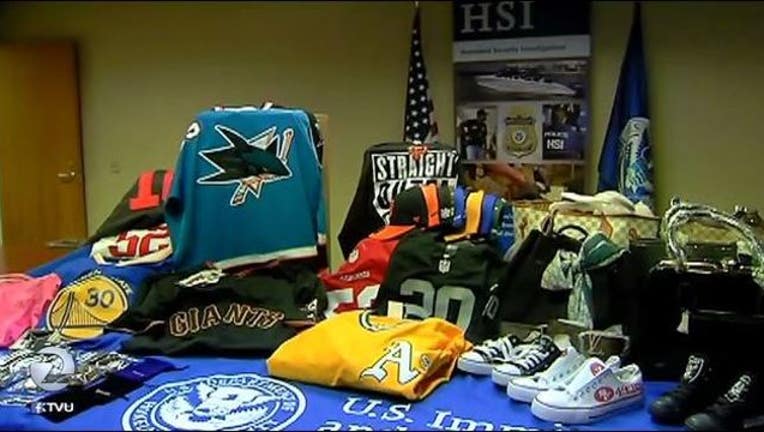 article
As Sunday's Super Bowl approaches, U.S. Immigration and Customs Enforcement officials announced they have seized $39 million in counterfeit sports memorabilia, including $1.5 million worth in San Francisco.
   
ICE has carried out 220 seizures in San Francisco since last year, part of the nationwide "Operation Team Player" crackdown on counterfeit sports apparel, including jerseys, hats and cellphone accessories. Nearly
450,000 items were seized nationwide.
   
"The NFL's ongoing partnership with ICE and the (Intellectual Property Rights Coordination Center) has resulted in a significant crackdown on the illegal sale of counterfeit merchandise and tickets," NFL counsel Dolores DiBella said in a statement.
   
"This collaboration protects all fans, including those participating in Super Bowl 50 festivities who seek an authentic NFL experience," DiBella said.
   
This year's seizures were almost double the value of last year's. ICE officials announced ahead of last year's Super Bowl they had seized $19.5 million in phony merchandise and the year before had seized $21.6 million.
   
Federal agents target illegally imported goods sold at flea markets, retail outlets and by street vendors. In addition to the seizures,
Operation Team Player resulted in 41 arrests and 35 convictions, according to
ICE.
The Super Bowl will be played at 3:30 p.m. Sunday at Levi's Stadium in Santa Clara.