Fight breaks out between inmates at Santa Clara Co Jail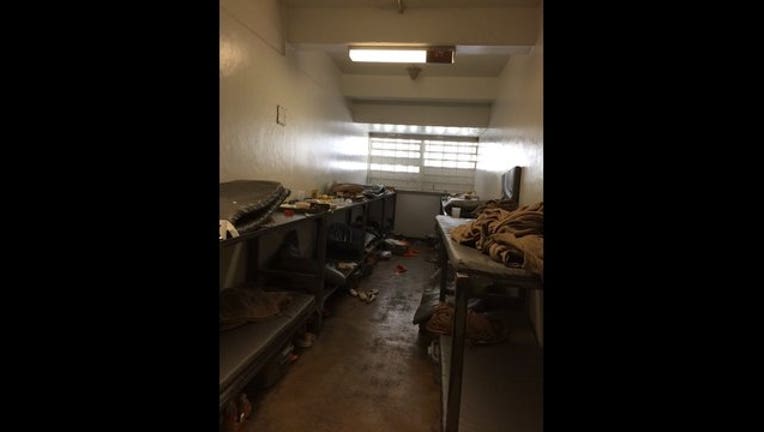 article
SAN JOSE -  A fight broke out between inmates at the Santa Clara County Main Jail in San Jose this morning, a sheriff's spokesman said.
The brawl happened around 8:30 a.m. on the second floor at the Main Jail South facility, located at 150 W. Hedding St., sheriff's Sgt. James Jensen said.
There were no cameras installed in the area where the fight broke out, Jensen said.
He didn't know how many inmates were involved, if anyone was injured or what led up to the altercation, which is under investigation.