Fire at San Leandro recycling plant under control, shelter-in-place lifted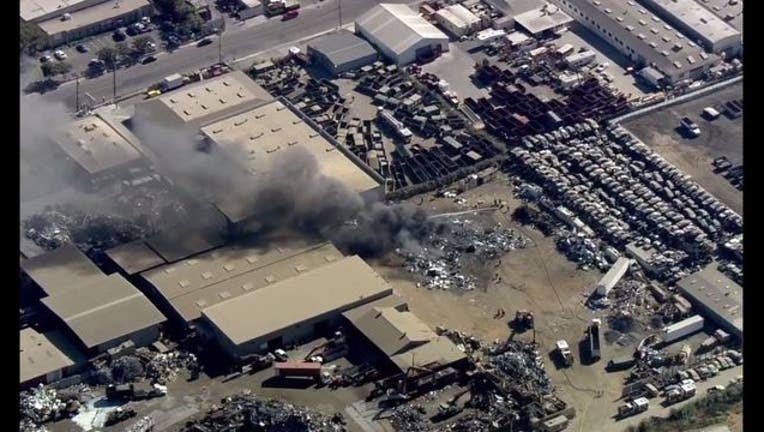 SAN LEANDRO (BCN) Fire officials said a one-alarm fire this afternoon at metals company Alco Iron & Metal Company in San Leandro is under control. 
Firefighters have brought the fire under control as of 4:42 p.m. at the corner of Davis Street and Doolittle Drive. 
A shelter-in-place order was issued for area residents and others but was shortly after lifted, Alameda County Fire Department Division Chief Alan Evans said. 
No injuries have been reported and the unknown cause remains under investigation, Evans said. 
Two other fires have occurred at one or more of the firm's locations in the past 18 months.
Pictures from SkyFox show white smoke billowing from the scene.