Fire breaks out at abandoned Hayward strip mall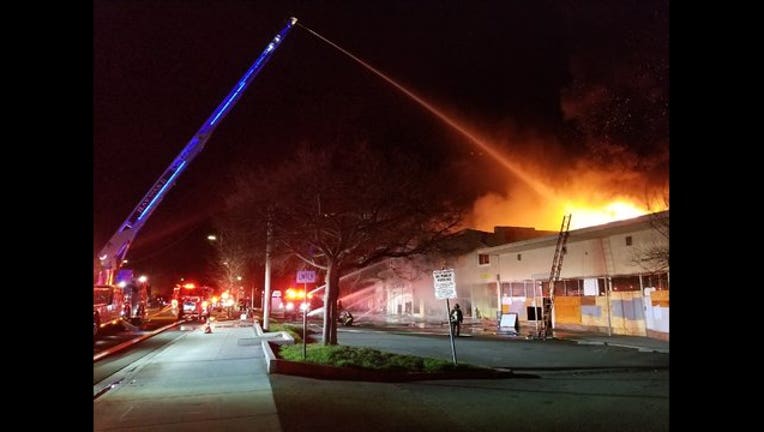 article
HAYWARD, Calif. (KTVU) - Hayward fire says they have a working single-alarm fire at Mission Blvd. and Sorenson Rd. On Twitter Wednesday night, the department wrote the fire was at Haymont Village, an abandoned strip mall. 
Hayward Fire PIO Don Nichelson says the fire was called in at 9:26 p.m. He says there was a fire in the same building a year ago and that when firefighters arrived, they saw transients exiting the building.
Fireghters went into a defensive mode and fought the fire with aerial towers because of buildings being unstable. The fire was said to be under control just before 10 p.m.
A fire inspector is being called to the scene. There are no reported injuries.  
KTVU placed a call to the Food Source Store at 26905 Mission Blvd. they said they could see the fire burning from across the street. 
Many people posted video and photos of the fire on social media with one of the first posts going up around 9:45 p.m. and described it as massive.