Fire crews working to control 5 alarm fire that has damaged 2 businesses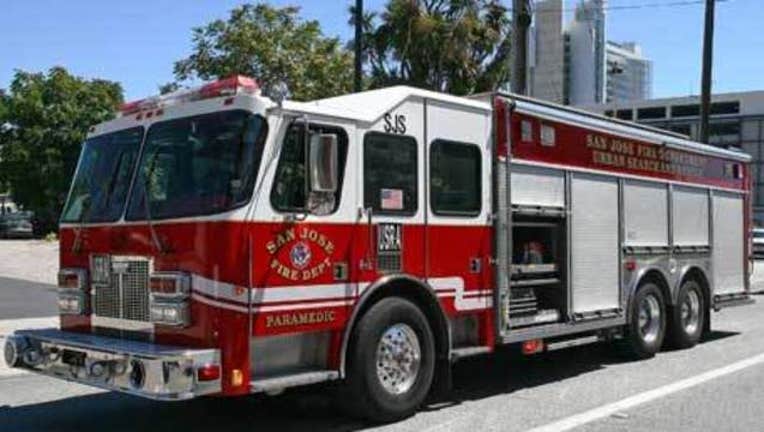 article
SAN JOSE, Calif. (KTVU/BCN Wires)- Firefighters are working to control a five-alarm fire that has burned two businesses in San Jose Saturday morning. Fire crews responded to a report of a structure fire at Commercial Street and Berryessa Road shortly before 7 a.m., San Jose fire Capt. Fernando Munoz said.
The fire is northeast of U.S. Highway 101 and about a half mile away from The San Jose Flea Market located at 1590 Berryessa Road. The first fire crew arrived to find the structure fully involved and quickly raised the blaze to two alarms.
The fire was gradually upgraded to five alarms, according to Munoz. A majority of the blaze was knocked down around 9:30 a.m. but numerous flare-ups have prevented firefighters from entering the one-story building.
Firefighters are battling the fire from outside of the strucure that houses an auto shop and an auto upholstery business. Two people were inside the building when the blaze started but were able to escape on their own, Munoz said.
An area east of the structure has been evacuated. Fire crews will remain at the scene through Sunday morning to put out the blaze and conduct an investigation.
No injuries were reported. Commercial Street is closed between Oakland Road and Commercial Street as firefighters continue to battle the fire, Munoz said.