Fire destroys center for kids with autism in Santa Rosa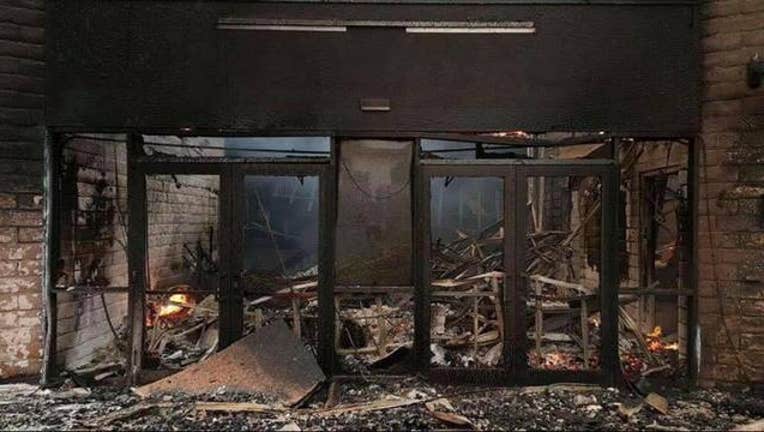 SANTA ROSA, Calif. (KTVU) - An education center for children and young adults living with autism was overtaken by the fire in Santa Rosa.
Parents describe the school as a top-notch non-profit that's always fighting for funding.
It's a devastating loss for the tight-knit community of 120 students who depend on the stability of the school.
Anova Center for Education Founder and CEO Andrew Bailey says at 4:30 a.m. Monday he got an alert that evacuations were underway. He learned of the fast-moving fire in the area and knew it was happening near his school.
Just three hours later he received word from his principal that the school was badly damaged. Bailey received a photo showing the destruction at the site of the school.
He posted it on Facebook saying, "Twelve hours ago this was the Anova School. A world-class school for children living with autism. Now it is a flaming pile of rubble. Sonoma County now joins Houston, Florida and Puerto Rico as the site of a major catastrophe. Thank God the kids weren't there. My thoughts and prayers go out to all the others who lost homes or even loved ones. We will literally rise from the ashes."
The building is red tagged so Bailey has been unable to determine how much damage the school suffered, "although it looks like significant damage."
As Bailey was talking with administrators about the loss he mentioned at least the new playground hadn't been set up. He was informed the brand new playground equipment, which was the outcome of a two year fundraiser, had just been delivered and was likely destroyed in the fire. He says the playground equipment was worth $75,000.
Bailey says he was extremely thankful to learn that none of the school's students were injured in the fire. He said it would have been incredibly difficult to evacuate during the day, so he was grateful the fire moved through the area at night when his students were safe in their homes.
Suzi Musgrove tells KTVU her 19-year-old daughter attends the center in a transition to adulthood program. The program supports young adults in junior college classes,  social cognition and occupational therapy,  job skills,  self care and life skills and more. She has been there for eight years and is very attached to the school. "These kids don't do well with change, it takes a while to process," said Musgrove, adding that routine is very important. Musgrove say her daughter is devastated. "She's usually pretty independent. She and her friends are pretty scared there's a lot of uncertainty,"
Musgrove's daughter would be at school Tuesday, but as a backup plan she spent the day with her grandma.
Bailey knows normalcy is so important for the students of the center so he's scrambling to figure out how to get them back in desks as soon as possible. He tells KTVU although he's unsure of what it will look like, he's pretty confident he'll be able to find a space soon.
Bailey founded the school 17 years ago and calls it his 'baby.' He's not about to let a fire get in his way, "This is a setback. We are really sad but we are used to overcoming the odds."