Fire in San Ramon, evacuations underway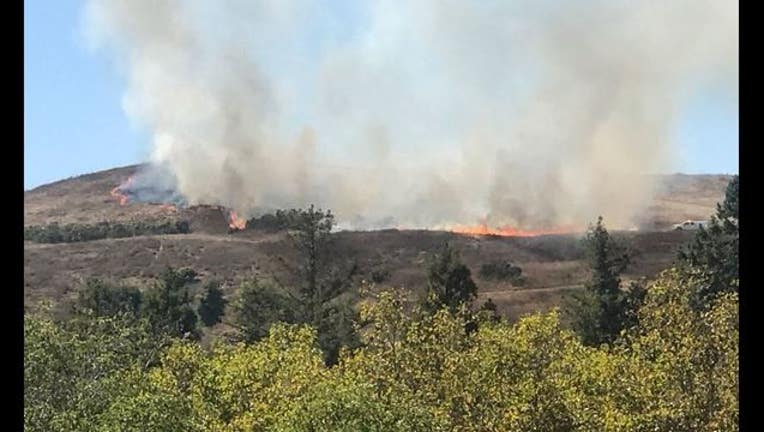 SAN RAMON, Calif. (KTVU) - Homes are being evacuated in San Ramon on Monday afternoon due to a fire in the area. 
Evacuations are underway on Pradera Way. 
Fire crews are at the scene battling the flames as they fire moves down a hill in the area. 
Sky Fox is en route to the scene. 
At this point, additional details have not been released. 
Stay with KTVU.com for updates on this developing story.