Fireworks show canceled at Cupertino 4th of July celebration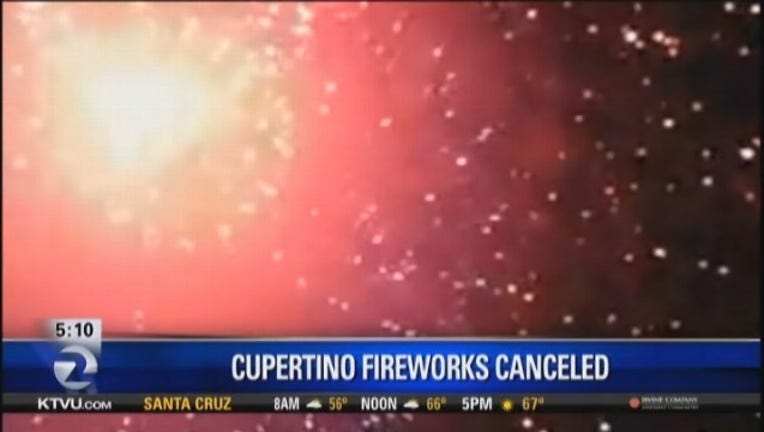 article
CUPERTINO, Calif. (KTVU) - Cupertino officials say because of the drought, they have decided to cancel the firework show at the city's Fourth-of-July celebration.
Every year the city has used the field at Cupertino High School to launch the fireworks, but doing that uses a lot of water officials say.
To prepare for the celebration, city officials say they have to spray over 100,000 gallons of water onto the field to prevent any damage to the facility. Even while taking those precautions, in year's past the sports field has still suffered damage.
The Fremont Union High School District cited that taking that into consideration as well as the extreme drought conditions, it is reluctantly denying the use of the field.
It's unclear if officials are also concerned about potential fire danger as well.
However, the celebration isn't over. The event will still include a pancake breakfast, parade, live music and various block parties but at this point the city has not found an alternate location to launch this year's fireworks.