First Denny's drive-thru in California just opened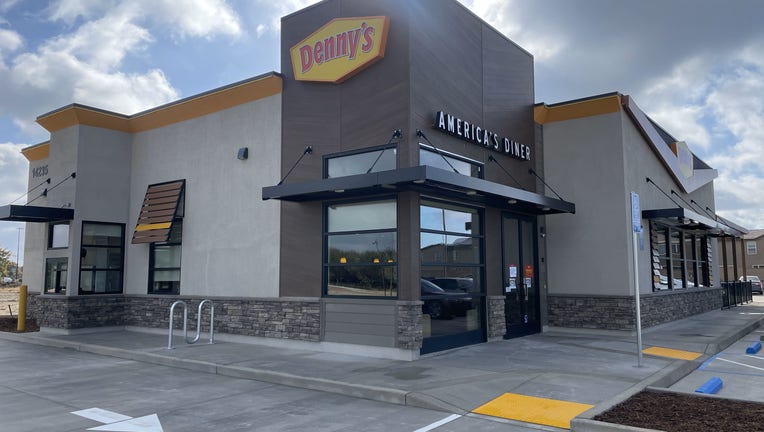 article
KERMAN, Calif. - A Bay Area Denny's franchise owner was celebrating the grand opening of the chain's first drive-thru location in California on Monday, with a new restaurant in the city of Kerman in Fresno County. 
Long lines wrapped around the restaurant as customers waited to get their diner grub, like steak and eggs, Moons Over My Hammy and the popular Grand Slam breakfast meal.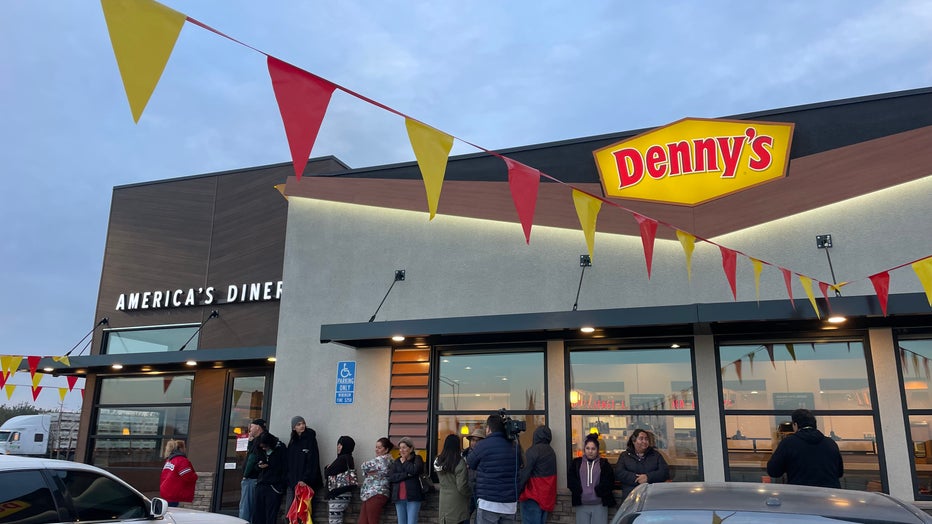 Lines wrapped around the new Denny's in Kerman, Calif. which opened on Monday, Nov. 13, 2023.  (Sunita Sagar)
The first 100 to be served were promised a custom mug and free coffee for a month.
Franchise owner Sunita Sagar noted that not everything on the chain's regular menu was being offered as part of the drive-thru options, as they sought to make the to-go offerings result in shorter wait times compared to eating inside the restaurant. 
SEE ALSO: Celebrity chef Tyler Florence opens two cafes in SF Union Square
Sagar said her staff was still working to get the process down smoothly, but the goal was to have drive-thru orders ready within 10 minutes.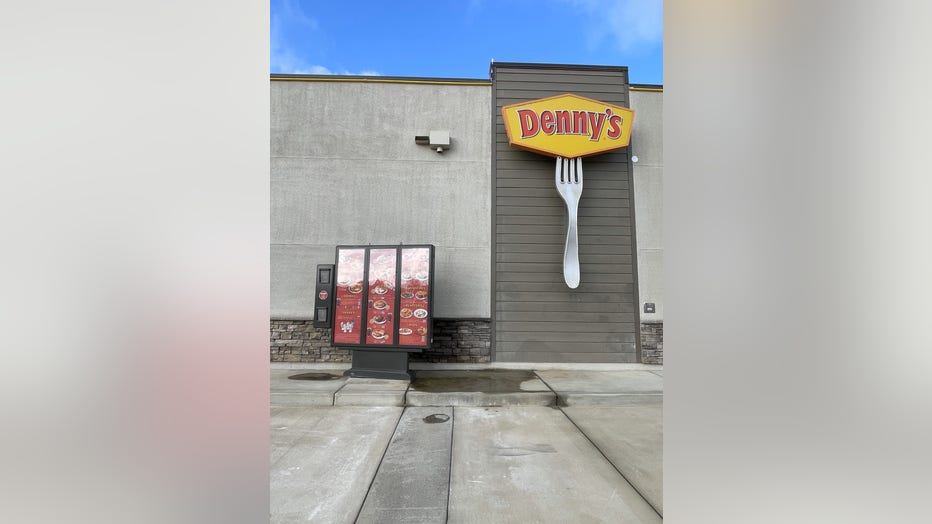 Denny's drive-thru and menu display in Kerman, Calif.  (Sunita Sagar)
"If there is a delay, then we have a parking spot for the drive-thru people to be parked, so the other car behind doesn't have to wait too long," the owner explained. 
The drive-thru was also geared toward making pick-up easier for food delivery services like Door Dash and Uber Eats. 
Sager noted that in addition to the drive-thru, the new restaurant was built with a patio for outdoor dining, in an effort to provide options as dining patterns have changed in recent years. 
"People want convenience. They don't want to come in and dine," she said of those who opted for the drive-thru. "And there are some people who want to sit outdoors. So the pattern of customers has changed, and we want to accommodate to support everybody and every customer."
New Denny's drive-thru that opened in Kerman, Calif. on Monday, Nov. 13, 2023 also has a patio area for outdoor dining.  (Sunita Sagar)
SEE ALSO: Mixed reaction from San Francisco businesses on impact of APEC summit
Sager said the new 24-hour Kerman location made California only the second state with a Denny's drive-thru, following Texas's lead.
The Bay Area businesswoman, who lives in Pleasanton and works out of Fremont, said that her team was also working on another new Denny's closer to home-- in Campbell. That location was set to open in December and will be a traditional diner, without a drive-thru.
When asked if there were any plans for a drive-thru location in the Bay Area, Sager said, it could happen.
"I would definitely consider it," she said, "if we get the right site."
This story was reported from Oakland, Calif.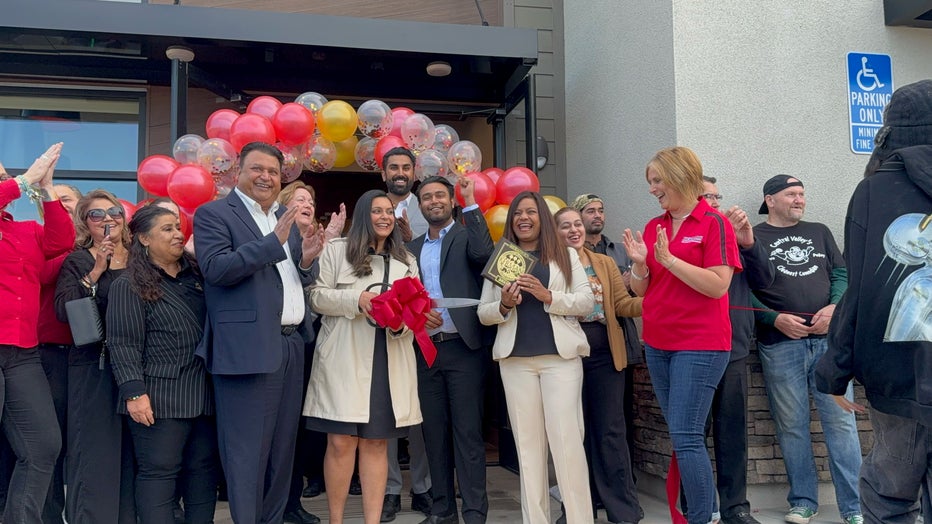 Celebration and ribbon cutting for first Denny's drive-thru in California in Kerman in Fresno County. (Sunita Sagar)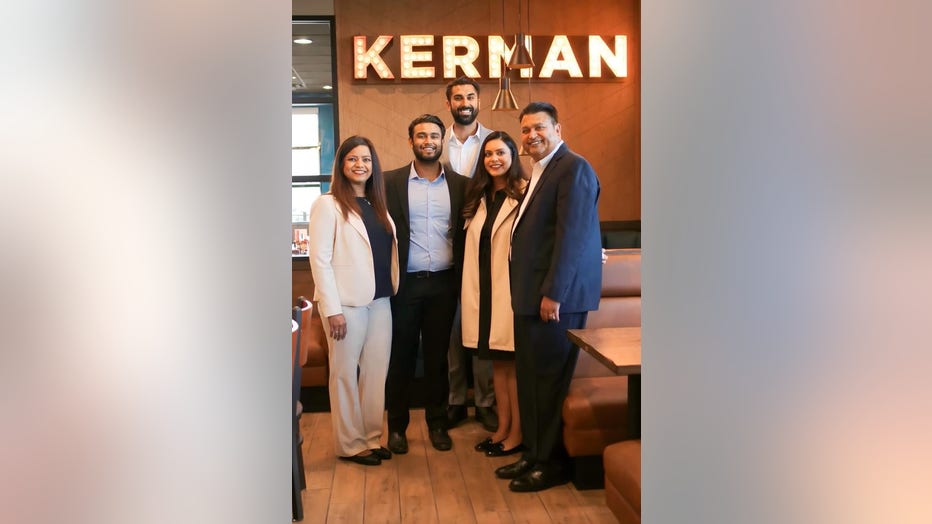 Bay Area businesswoman Sunita Sagar and her family celebrate the opening of the new Denny's drive-thru in Kerman, Calif. on Monday, Nov. 13, 2023. (Sunita Sagar)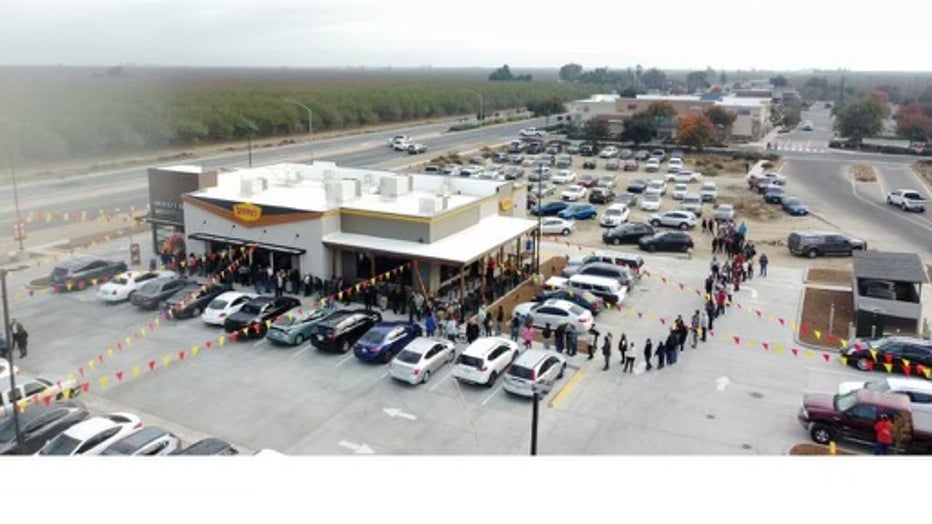 Drone shot of lines outside the new Denny's in Kerman, Calif., which opened on Monday, Nov. 13, 2023.  (Sunita Sagar)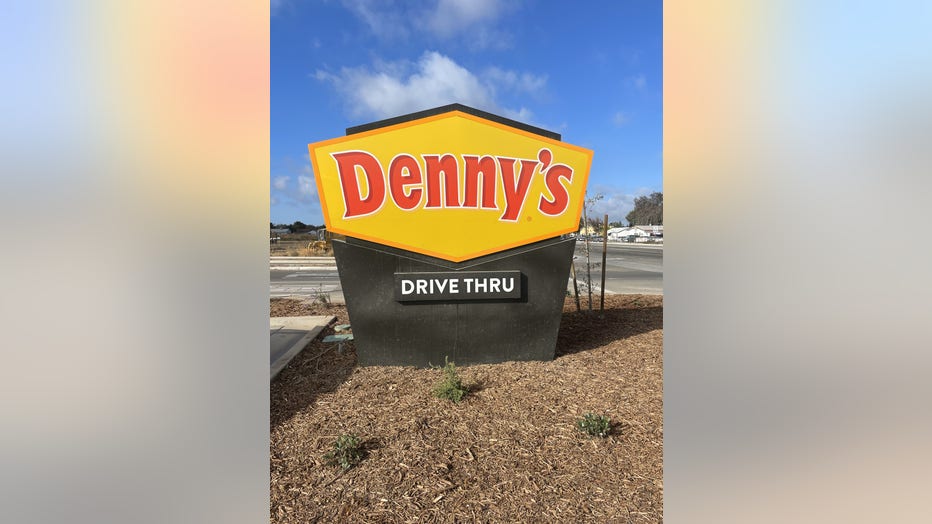 First Denny's drive-thru in California opened in Kerman in Fresno County on Monday, Nov. 13. 2023. (Sunita Sagar)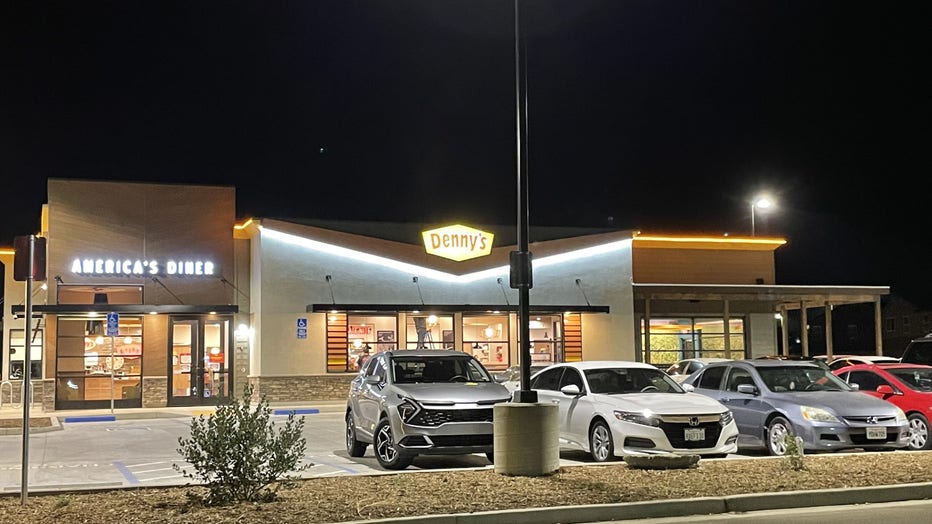 Evening shot of first Denny's drive-thru in California in Kerman in Fresno County on Monday, Nov. 13. 2023. (Sunita Sagar)