First-ever north county gun buyback yields almost 600 firearms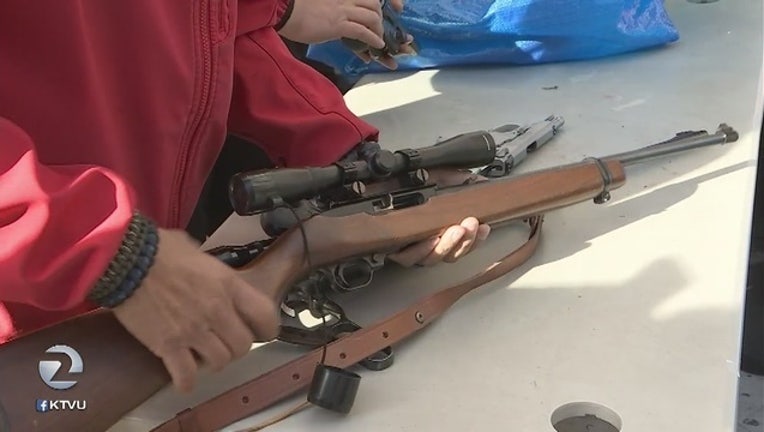 SUNNYVALE, Calif. (BCN) - Almost 600 firearms were turned over to law enforcement during a gun buyback event in Sunnyvale on Saturday, public safety officials said today.
The event yielded 265 handguns, 182 rifles, 98 shotguns and 23 assault weapons, 400 of which were submitted in the first two hours of the event.
"We are grateful for the support and participation by our communities. Just one firearm removed from the streets is a step in the right direction in reducing the number of guns in homes that can be stolen and used by criminals," law enforcement officials from Santa Clara County, Sunnyvale, Los Altos, Mountain View and Palo Alto said in a statement. 
The first-ever north Santa Clara County buyback was held at Sunnyvale Presbyterian Church. Law enforcement officials offered $100 per handgun and $200 per assault rifle.
Participants unloaded the guns and stored them in the trunk of their cars, where police and deputies retrieved the weapons.
Public safety officials said the purpose of the buyback was to decrease the availability of illegal weapons on the streets by allowing residents to dispose of them anonymously.