First Native American woman in space steps out on spacewalk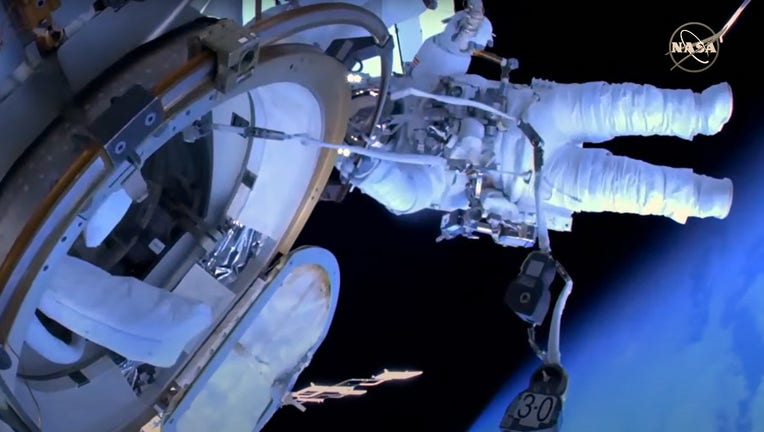 article
CAPE CANAVERAL, Fla. - The first Native American woman in space ventured out on a spacewalk Friday to prep the International Space Station for more solar panels.
NASA astronaut Nicole Mann emerged alongside Japan's Koichi Wakata, lugging an equipment bag. Their job was to install support struts and brackets for new solar panels launching this summer, part of a continuing effort by NASA to expand the space station's power grid.
Mann, a Marine colonel and test pilot, rocketed into orbit last fall with SpaceX, becoming the first Native American woman in space. She is a member of the Wailacki of the Round Valley Indian Tribes in Northern California.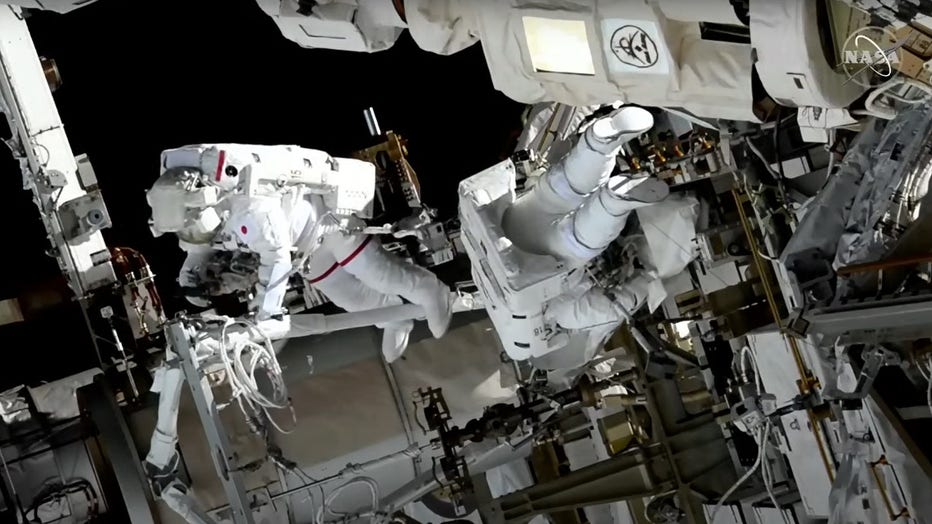 Koichi Wakata, in the suit with the red stripes, joins Nicole Mann in the first spacewalk for either astronaut. (NASA image)
Wakata, Japan's spaceflight leader with five missions, also flew up on SpaceX. He helped build the station during the shuttle era.
Friday was the first spacewalk for both.
The pair will depart the space station in another month or so.
RELATED: 'Space jellyfish,' sonic booms herald SpaceX's first Falcon Heavy flight of 2023