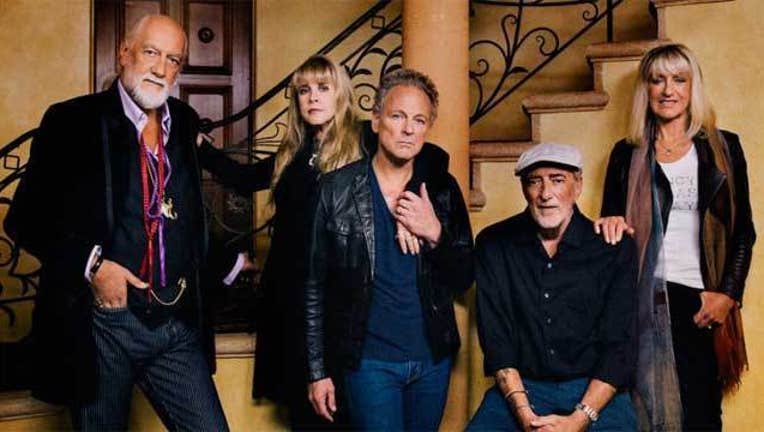 article
British rock band Fleetwood Mac may have started out as a blues-oriented showcase for guitar wizard Peter Green, but the outfit didn't become global hit makers until the songwriting duo of Lindsey Buckingham and Stevie Nicks joined up in the mid-1970s. With a name derived from the names of the two members of its powerhouse rhythm section with drummer Mick Fleetwood and bassist John "Mac" McVie, the band moved away from psychedelic blues after Green's departure and focused on the pop-rock song stylings of pianist/vocalist Christine McVie.
The arrival of Buckingham and Nicks gave the group a phenomenally talented guitarist obsessed with the pristine arrangements of the Beatles as well as a stunning, charismatic lead singer. The pair also brought their personal baggage to the group; their romantic relationship ended after the first successful album and tour, not long after Christine and John McVie's marriage crumbled. But despite the drama and increasing drug and alcohol abuse (some might argue because of it), Fleetwood Mac managed to produce Rumours, one of the biggest selling albums of all time.
The volatile band never quite recaptured the magic of that recording, but subsequent releases and various solo projects have still found an audience with faithful fans. Though Christine McVie left the band and retired from the road in the late '90s, the group's current tour marks her return to Fleetwood Mac for the first time in 16 years. While a new album featuring contributions from the returned McVie is in the works, fans can expect a greatest hits set drawing heavily on Rumors and Fleetwood Mac when the band returns to the Bay Area for this show in Oakland.
Fleetwood Mac
Tuesday, April 7, 8 p.m. $47.14-$190
Oracle Arena