Foo Fighter's frontman not the best singer in the family; his 12-year-old daughter is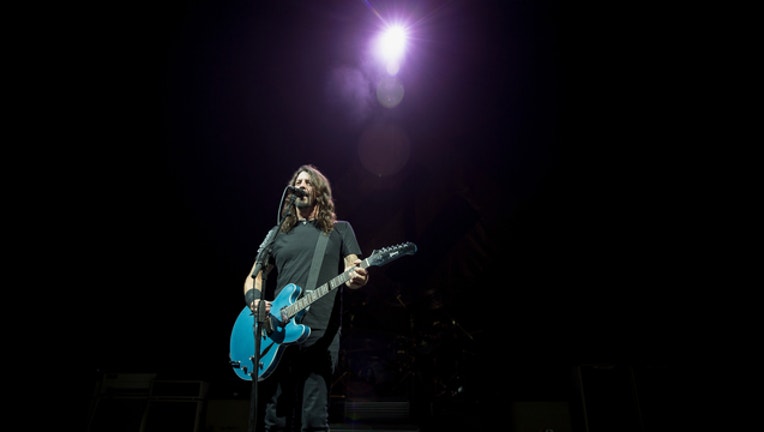 article
OAKLAND, Calif. - There wasn't a doubt in the audience, even among the most ardent Foo Fighter's fans, that frontman Dave Grohl was not the hit of Saturday night's "Note + Words" benefit for Children's Hospital in Oakland. 
His 12-year-old daughter was.
Violet Grohl, daughter of Dave Grohl, brought the house down with her soulful rendition of Adele's "When We Were Young." The young girl, wearing checkered Vans and a flowery dress at the Fox Theater, joked with her dad onstage, blushing when he told the audience that she once told him, "Dad, you're not even the best singer in the family." 
Author Kelly Corrigan, a co-creator of the event, told the audience it was clear that Violet stole everyone's hearts. When she finished, the crowd gave her a standing ovation. Her dad beamed with pride.
Grohl's younger daughter, Harper, also got her share of cheers when she performed "We Will Rock You" on the drums. Grohl's mother, Virginia Hanlon Grohl, was in the crowd, too.
She accompanied her family to Oakland to speak about her book, "From Cradle to Stage," where she interviewed 18 mothers about raising musicians.
Grohl headlined the 9th annual "Notes + Words" benefit for UCSF Benioff Children's Hospital in Oakland.