Former Campbell teacher arrested again for alleged sexual acts with minor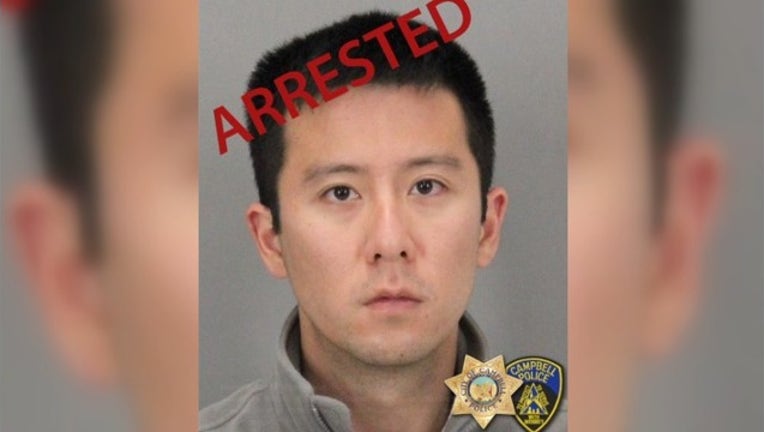 CAMPBELL, Calif. (KTVU) - A former high school teacher and known sex offender on parole has been arrested for allegedly engaging in sexual acts with a minor, according to the Campbell Police Department. 
An investigation into a relationship involving a minor that began on the app "Grindr" led authorities to Douglas Le, of Campbell, who is on parole for crimes he committed while working as a teacher in 2016, police said. On at least two occasions in September this year, Le allegedly arranged to meet the victim for a sexual relationship despite having knowledge of the victim's age.
Le was arrested at his home Tuesday. He was placed on a parole hold and booked into the Santa Clara County Main Jail on the following charges: Sodomy (2 counts), Contacting a Minor for Sexual Purposes (2 counts), and Arranging to Meet a Minor for Sexual Gratification (2 counts).
"It is of the utmost importance that the Campbell Police Department protect children from those wishing to take advantage of them. Based on Mr. Le's criminal history, his prevalence on different social media platforms, and his interest in underage children, there is a concern that there may be other minors who have been involved in a sexual relationship with Mr. Le. We applaud the victim for coming forward and encourage others with similar encounters to do the same," said Captain Gary Berg.
Anyone who has any information about Mr. Le is asked to call the Campbell Police Department Investigations Unit at (408) 871-5190.