Former Giants player, coach Jim Davenport dies at 82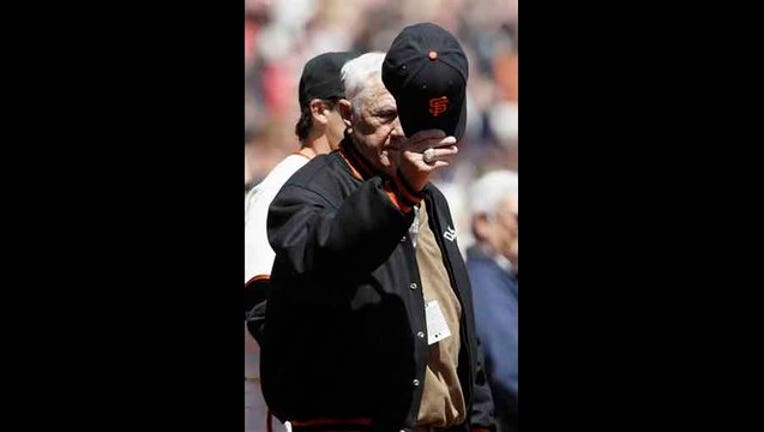 article
SAN FRANCISCO, Calif. (KTVU) - Former SF Giants player and coach, Jim Davenport, passed away Thursday night at the age of 82.
In a statement, team officials say Davenport died from heart failure.
He played for the giants for his entire 13 year career and spent 51 seasons in the organization, as a player and coach at the major and minor league levels.
Most recently he served as a roving instructor and a special assignment scout as directed by Brian Sabean.
"The passing of Jim Davenport brings great sadness to our organization," said Laurence Baer,
Giants President & Chief Executive Officer.
"Jim had a wonderful spirit and was a great Giant. We will
always remember Davvy. We express our deepest condolences to his family and will have them in our
thoughts and prayers."
Davenport is survived by his wife, Betty, daughter Cathy, sons Randy, Ken, Don and Gary.
The Alabama native had a career .258 batting average in 1,501 Major league games and earned all-star status and a gold glove in 1962.
He was also voted by the fans as the third baseman on the Giant's 25th Anniversary Dream team in 1982.