Former Raider Aldon Smith arrested again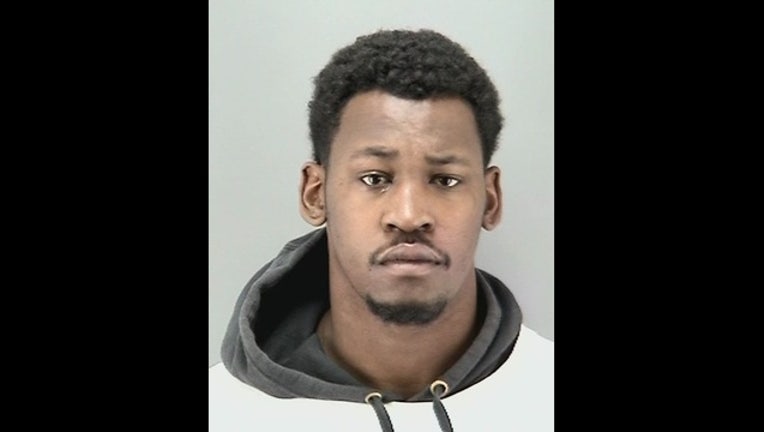 article
SAN FRANCISCO (BCN) - Former Oakland Raider Aldon Smith, released from the team following an alleged domestic violence incident in San Francisco earlier this month, has been arrested this morning.
Smith allegedly violated a domestic violence restraining order connected to an incident that occurred on March 3 at a Nob Hill apartment, according to police.
After investigators with the police's Special Victims Unit learned of the violation, they obtained a warrant for his arrest, police said.
Investigators worked with Smith's lawyers and arranged for him to turn himself in this morning for the warrant and on suspicion of three counts of misdemeanor violation of a protective order.
Last week Smith pleaded not guilty in San Francisco Superior Court to domestic violence, assault, false imprisonment and vandalism in connection with the initial incident. At the time a protective order was issued, prohibiting him from contacting the victim.
On March 3, officers responded to the 600 block of Bush Street after someone reported to police around 8:30 p.m. that Smith was involved in a domestic violence incident. When officers arrived, Smith had already left, according to police.
The victim in the incident suffered injuries not considered life-threatening.
Smith turned himself in three days later when a warrant was issued for his arrest.
Two days after the incident, the Raiders released Smith from his contract with them.
He previously played for the San Francisco 49ers starting in 2011 but was released by the team in August 2015 following an arrest for a DUI hit-and-run in Santa Clara. Smith signed with the Raiders the next month, but was suspended for a year in November 2015 for violating the NFL's substance abuse policies.