Former Richmond police school resource officer implicated in misconduct investigation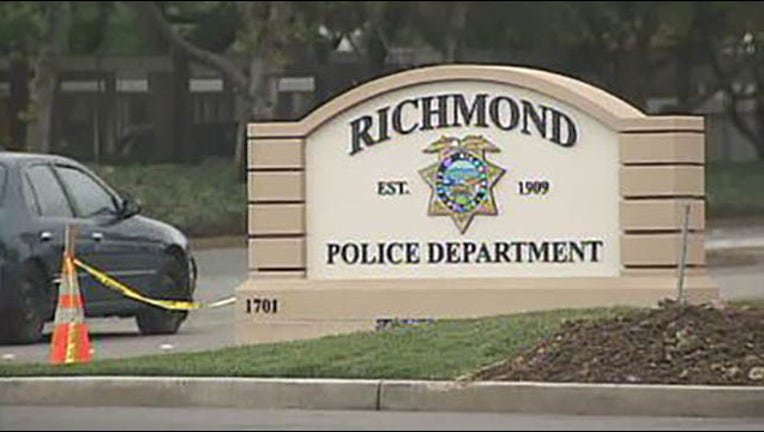 article
RICHMOND, Calif. (BCN) - A former Richmond police school resource officer is the latest person to be placed on administrative leave as part of a widespread police sex scandal investigation, the city's mayor announced today.
   
Officer Jerrod Tong was placed on leave on Thursday, Mayor Tom Butt said, while allegations of misconduct involving a sex worker with the alias Celeste Guap are being investigated by the Richmond Police Department.
   
Guap is at the center of a large investigation into sexual relationships existing between her and law enforcement personnel at Oakland, Richmond, Livermore and county agencies. She was allegedly a minor when some of the sexual relationships took place.
   
The sex scandal started to unfold last September when Oakland police investigated the suicide Officer Brendan O'Brien. Three Oakland police officers were later placed on leave and another two resigned.
   
Last week, it was announced that former Contra Costa County Deputy Sheriff Ricardo Perez resigned after he became a subject of the misconduct investigation and was placed on leave.
   
It was also last week that Butt announced two Richmond police officers allegedly implicated in the investigation, Tong and Lt. Andre Hill, had been reassigned from roles in which they interacted with youth.
   
Along with no longer serving as a school resource officer, Tong was relieved of his duties in the Police Explorer Program, which aims to engender interest in law enforcement among youth.
   
Hill was reassigned from a position as manager of the Youth and Special Services Division. He also serves as a spokesman for the department.
   
In his regular email newsletter, Butt said the Richmond Police Department's investigation is ongoing and that no further information would be released at this time.
   
"We understand the heightened anxiety that many are experiencing and we're working hard to move things along as quickly as we can," Butt said.