Former San Jose mayor opposes measure that would loosen rules for marijuana dispensaries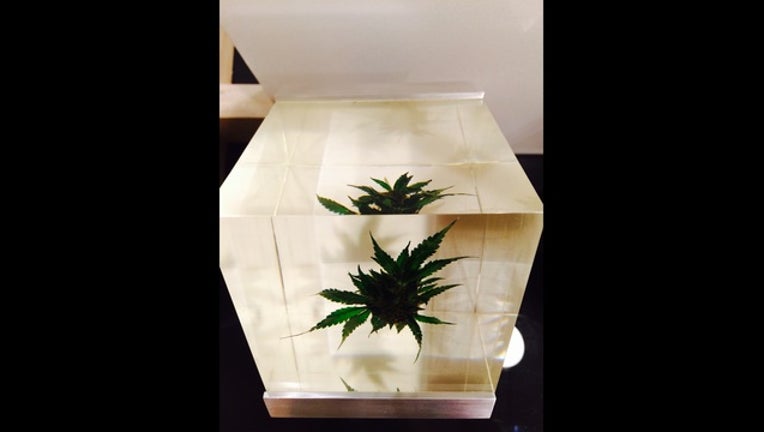 article
SAN JOSE, Calif. (BCN) - Former Mayor Chuck Reed stood outside his old stomping grounds at San Jose City Hall to announce his opposition to an initiative that would loosen rules for marijuana dispensaries.
   
If Measure C were passed by a majority of voters in June, it would replace the city's restrictions on dispensaries by allowing medical marijuana collectives to have more leeway on where they can operate and reduce fines for any violators to $100.
   
"Measure C would be an invitation for the United States Attorney and DEA to start making raids, confiscating property, arresting operators and patients and customers and causing trouble for a lot of people," Reed said.
   
Reed spoke during a news conference this afternoon at City Hall Plaza with support from council members Ash Kalra, Johnny Khamis and Don Rocha. Dispensary owners held four checks that totaled $40,000 in funding for the campaign efforts against the measure.
   
A dozen of the 16 medical marijuana collectives registered with the city have expressed their opposition to the measure, according to Reed.
   
While Reed was mayor in June 2014, the city passed strict zoning and operation rules on the collectives that include staying 1,000 feet away from schools, day care centers and community centers.
   
No one can consume marijuana at the collectives. They can only operate from 9 a.m. to 9 p.m. and security guards are required at any location.
   
The city has worked for years to ensure patients have safe, consistent and legal access to medical marijuana, Reed said.
   
The measure would allow cannabis products to be sold without any regulations on quality or testing, according to Reed.
   
If the measure passed, collectives would be allowed to operate in any zoning district, threatening neighborhoods and children, Reed said.
   
The city has made progress in keeping out illegal collectives since Reed's departure, but more work still needs to be done, Kalra said.
   
Illegal dispensaries were a main complaint among Khamis' constituents when he stepped into office three-and-a-half years ago.
   
The current regulations have been agreeable with medical marijuana providers, patients and many residents who don't want the collectives in their backyards, Khamis said.
   
"Please help us keep our zoning rules on the books," Khamis said.
   
Doug Chloupek, co-founder of Lux on Little Orchard Street, called on voters to oppose the measure to make sure there isn't a "proliferation of dispensaries" as there was years back under an unregulated market.
   
Lux, which is registered with the city under the name American Redstone, has been operating since 2010.
   
Illegal dispensaries, including one that operates within 100 feet of Lux's doors, pose a severe risk for patients and create an unsafe environment, according to Chloupek.
   
More enforcement is needed on illegal collectives that aren't following regulations set by the city, Chloupek said.