Former Stanford star O'Hara comfortable with favorite's role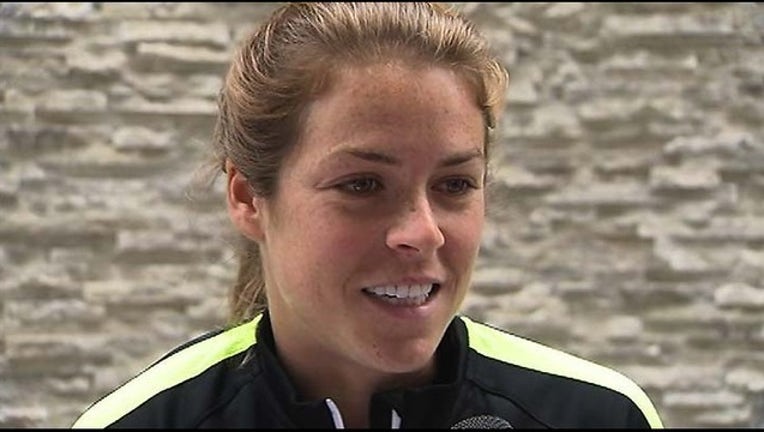 article
SAN JOSE, Calif. (KTVU) – It was old home week for U.S. Women's national soccer team wing Kelley O'Hara.
O'Hara and her teammates have had a hectic schedule leading up the World Cup so there has been no time at all to come back to the Stanford campus and hang out with old friends.
"We've been building up to the Cup for the past nine months," she said. "There's been lots of travel and lots of training. It's been a pretty hectic schedule but now we're getting to the exciting part."
With the team playing a Mother's Day weekend tune-up match against Ireland in nearby San Jose, O'Hara was finally able to grab a little lunch in downtown Palo Alto, stroll through campus and catch up with friends.
"When we were flying in, I just got so happy and I had the biggest smile on my face," she said. "I went up to Stanford and had lunch with one of my friends on University Ave., walked by the oval and checked out the quad a little bit. It makes me so happy to be around Stanford."
O'Hara starred for the Cardinal women's soccer team, winning the Hermann Trophy as the best women's collegiate player in 2009.
"That was a growth period for me," she said of her time at Stanford. "I went in there as a naive player and came out more mature and it helped get me to where I am today."
O'Hara has known both great achievement and great disappointment as a member of the national team. She was a young player on the 2011 World Cup team that fell short of winning the title and played every game in the team's run to the 2012 Olympic gold medal.
She knows heading into this summer's World Cup, the U.S. team is wearing a bull's eye on its back as a favorite to win it all.
"I think we're always picked as one of the favorites, but that's a good thing," she said. "It makes us hungry …We expect that of ourselves."
O'Hara also knows that it's a great honor to wear the U.S. team uniform.
"I think it's every little girl's dream to go to the World Cup," she said. "I think that being able to go twice now is pretty exciting and hopefully things end better this time."