Former UC Berkeley grad accuses top professor of sexual harassment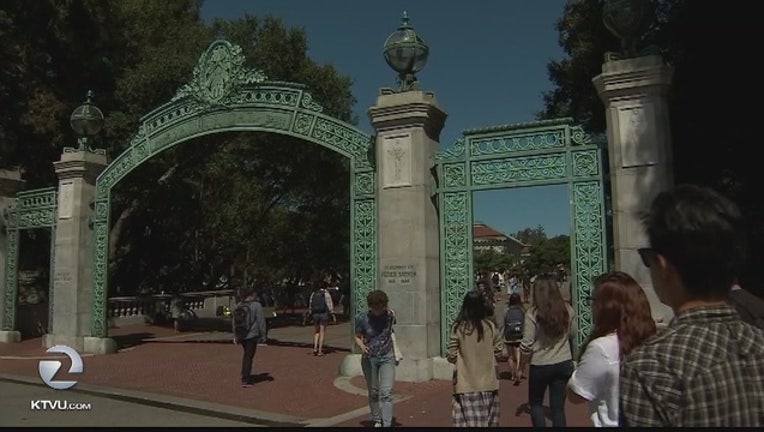 article
BERKELEY (BCN)—A recent University of California at Berkeley graduate has filed a lawsuit against well-known philosophy professor John Searle alleging that he sexually assaulted her and harassed her while she was working for him last summer.
   
In her suit, which was filed in Alameda County Superior Court on
Tuesday and also names UC regents as defendants, Joanna Ong, 24, said she started working with Searle, 84, last July as a research assistant but he sexually assaulted her on July 22 by groping her and sliding his hands down her spine to her buttocks.
   
Ong alleged that Searle told her "they were going to be lovers" and said he had an "emotional commitment to making her a public intellectual" and was "going to love her for a long time."
   
Ong said Searle's touch placed her "in immediate shock, fear confusion and horror and she did not know what to think or do."
   
The suit said Searle took his hands off of Ong and he apologized, told her to "forget about it" and went on vacation in early August.
   
Ong said she reported the assault to Jennifer Hudin, the director of the John Searle Center for Social Ontology, where Ong worked, but instead of reporting her allegations to upper management Hudin told Ong that she would protect her from Searle's advances."
   
The suit, which was filed by the Los Angeles-based law firm Kristensen Weisberg LLP, said Hudin also admitted that Searle "has had sexual relationships with his students and others in the past in exchange for academic, monetary, or other benefits."
   
Ong said that when Searle returned from vacation, the workplace became "increasingly hostile and awkward," he pretended nothing had happened, cut her salary in about half without explanation and continued to act inappropriately.
   
Ong said when she reported those issues to Hudin in September
Hudin said she would address the issue with Searle and other department heads but later admitted she didn't "out of respect and loyalty to Professor Searle because she needed to 'protect him.'"
   
On Sept. 23, 2016, Hudin told Ong she was no longer needed at the center, according to the complaint.
   
The suit accuses Searle and UC regents of sexual harassment, having a hostile work environment, retaliation, wrongful termination and assault and battery.
   
It seeks unspecified general and special damages and lost wages.
   
Ong's sexual assault allegation is one of many that have been made against UC Berkeley professors and officials in recent years.
   
UC Berkeley spokeswoman Janet Gilmore said in a statement that the university hasn't yet seen the complaint and can't comment due to privacy laws and university policy.
   
Gilmore said, "Campus leaders are dedicated to fostering a community where sexual harassment and sexual assault" are not tolerated.
   
Asked to clarify Searle's current status at UC Berkeley, Gilmore said he is an emeritus faculty member with offices on campus but is not currently teaching.
   
Searle has taught at UC Berkeley since 1959 and Ong's lawsuit describes him as "a world-renowned professor of philosophy."
   
Ong said in her lawsuit that she got a degree in interdisciplinary studies with honors in 2014 and while she was an undergraduate she took a philosophy class with Searle.
   
Ong said Hudin was the graduate student instructor for the class and became something of a trusted advisor to her.
  
Ong said she had a well-paying job in San Francisco but left it last summer because she wanted to get work experience in the academic world before beginning graduate school in the fall of 2017.
   
The suit said Searle told Ong that she would make just $1,000 a month as a consultant for the John Searle Center for Social Ontology but he would supplement it by paying her an additional $3,000 extra per month to be his assistant.