Four firefighters injured after fire engines collide
Four Oakland firefighters were injured Sunday morning when two ladder trucks collided. 
According to an Oakland Fire Department spokesperson, the crash happened just before 8 a.m. on 20th St. and Broadway near where the crews were responding to a fire in a now vacant building formerly owned by Pacific Gas and Electric building.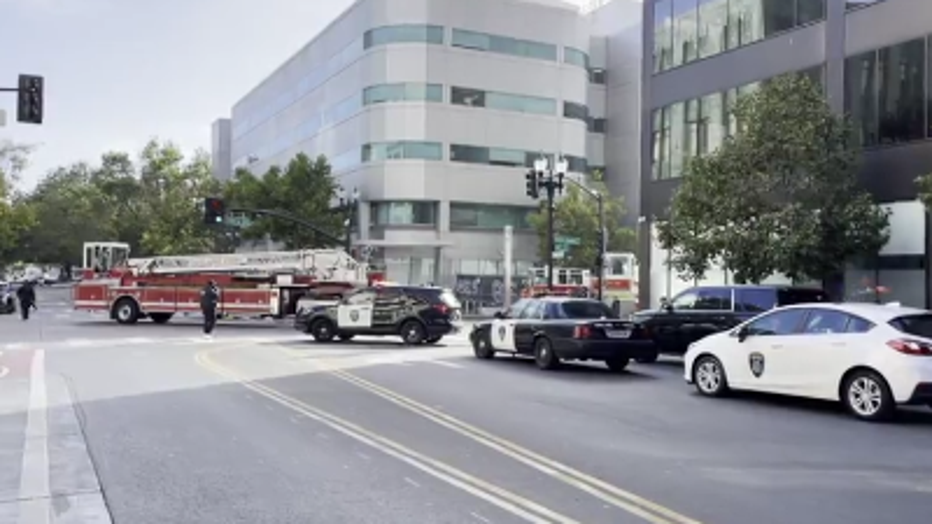 Two Oakland Fire trucks collide leaving four firefighters injured on July 17, 2022
The firefighters were transported to a local hospital. All four have since been released, two are resting at home, and the two others have returned to work. 
SEE ALSO: San Francisco firefighter rescued after falling down elevator shaft
One person was found uninjured inside the building. The cause of the blaze is under investigation.