Fremont police break up 2 sideshows, make 1 arrest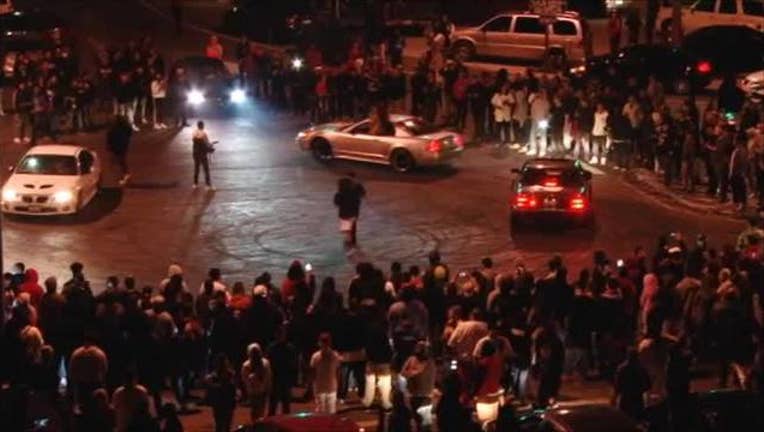 article
FREMONT, Calif. (BCN) - Fremont police broke up back-to-back sideshows last week and made one arrest, according to police.
An officer assigned to look for street racing in the south end of Fremont Friday found what appeared to be a sideshow. 
As the officer arrived, one of the drivers made an "unsafe turn," almost crashing into the officer's car, police said. 
A 19-year-old driver was arrested on suspicion of engaging in a speed contest on a highway. 
On Saturday, officers were called to Paseo Padre Parkway and state Highway 84 for reports of a sideshow. They found between 50 and 100 cars gathered there, and the drivers quickly fled.  
The officers soon heard what they thought was automatic gunfire, but couldn't find a crime scene. 
California Highway Patrol reported that after the drivers fled, they gathered again and shut down a nearby freeway. They set off fireworks on state Highway 84 and threw rocks and bottles at CHP officers, according to the blotter. 
Eventually, officers got the group to disperse, and the drivers were last seen traveling northbound on Interstate Highway 880. 
Nobody was arrested in that incident, according to police.