Friends, family mourn Gilroy students killed in crash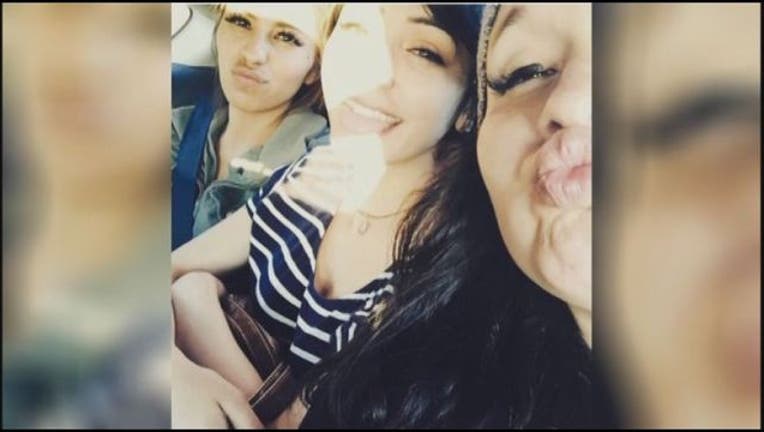 article
GILROY, Calif. (KTVU) - Loved ones of the victims in Tuesday night's deadly crash in Gilroy left the CHP office in disbelief.
On Wednesday, the Santa Clara County Coroner's Office identified the victims as 24-year-old Joseph Vasquez Flemate and 18-year-olds Sara Williams, Yesenia Mendoza Pina and Yolanda Jimenez.
"Knowing that she had three weeks left she would have graduated with us," said Sabrina Spence who is Sara Williams's classmate at Christopher High School. "She should have been there with us."
CHP said around 10:30 p.m., five young people were in a 1997 Ford Mustang heading eastbound on Leavesley Road.
The driver, 24-year-old Anthony Imbronone, failed to turn right at a curve. Instead the car veered left, off the road and crashed with a drainage ditch structure.
All four passengers died at the scene. All but one were wearing seatbelts, and the driver suffered major injuries. CHP said he was driving under influence.
"There was a container of alcoholic beverage on scene," said Officer Herb Kellogg of the CHP Gilroy office. "There was also drugs and drug paraphernalia taken from the scene as well."
The three girls went to three different high schools in the Gilroy Unified School District. The superintendent said grief counselors were at schools to help students and staff heal.
"The thought of losing your child is the worst thing you can think about," said Superintendent Deborah Flores. "My heart just goes out to these parents, these siblings and these families,"
The driver faces felony DUI charges and could face vehicular manslaughter charges. The superintendent said the three girls will be honored at their graduations next month.