Garcia Zarate pleads not guilty of gun charges related to Kate Steinle shooting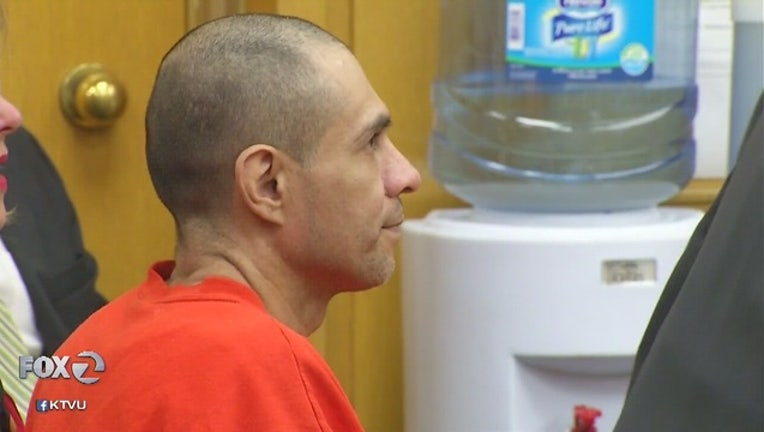 article
SAN FRANCISCO - An undocumented Mexican immigrant who was acquitted of state charges of murdering a woman on a San Francisco pier pleaded not guilty in U.S. District Court today to two federal gun charges.
Jose Inez Garcia Zarate is accused of being an ex-felon in possession of a gun and being an undocumented person in possession of a gun at the time of the shooting of Kate Steinle on July 1, 2015.
Garcia Zarate entered the plea before U.S. District Judge Vince Chhabria in San Francisco through defense attorney Maria Belyi.
His next court appearance will be a hearing before Chhabria on April 24 on a motion by Belyi and fellow defense attorney Tony Serra for dismissal of one of the two charges.
The motion contends that the two counts are redundant because they both refer to the same alleged offense of gun possession.
Belyi also told Chhabria today that the defense plans to file an additional motion seeking dismissal of the case on the grounds that it is vindictive prosecution.
She said the defense attorneys believe that federal prosecutors pursued the gun charges in a bid to make an example of Garcia Zarate and an example of San Francisco as a sanctuary city.
Steinle was killed while walking with her father on Pier 14 when a bullet from a gun held by Garcia Zarate ricocheted off part of the pier and hit her 90 feet away.
The defense in the San Francisco Superior Court murder trial claimed the shooting occurred accidentally, after Garcia Zarate picked up a gun he found under a bench. Prosecutors in that trial contended the shooting was deliberate.
Garcia Zarate is being held without bail while the federal case proceeds.