'Geisha Dolls' crew arrested for armed robberies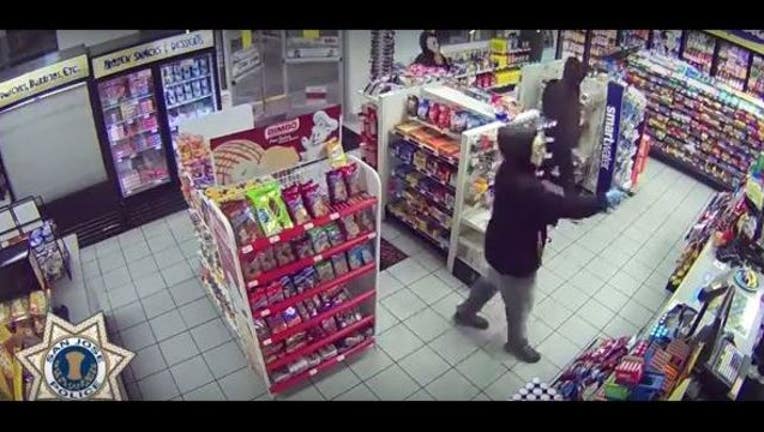 article
SANTA CLARA COUNTY, Calif. (KTVU) - Three teens were arrested in connection with a series of robberies of gas stations, liquor stores and markets in the San Jose and Milpitas areas. 
The suspects wore masks during the robberies, which happened between Oct. 23 of 2016 and Jan. 25 of this year. The suspects were dubbed the "Geisha Dolls." 
According to San Jose Police, "The suspects would threaten the clerks, while demanding money. Some of the victims were pistol-whipped during the commission of the robberies."
The suspects were believed to have committed at least 12 armed robberies. 
Two of the suspects are 17 while the third is 16. Since they are juveniles, their identities are not being released. 
Anyone with information regarding this case is urged to contact Detective Hernandez #3898 or Detective Constantin #3890 of the San Jose Police Department's Robbery Unit at (408) 277-4166. Persons wishing to remain anonymous may either call the Crime Stoppers Tip Line, (408) 947-STOP (7867).