Giants outfielder Cameron Maybin arrested on suspicion of DUI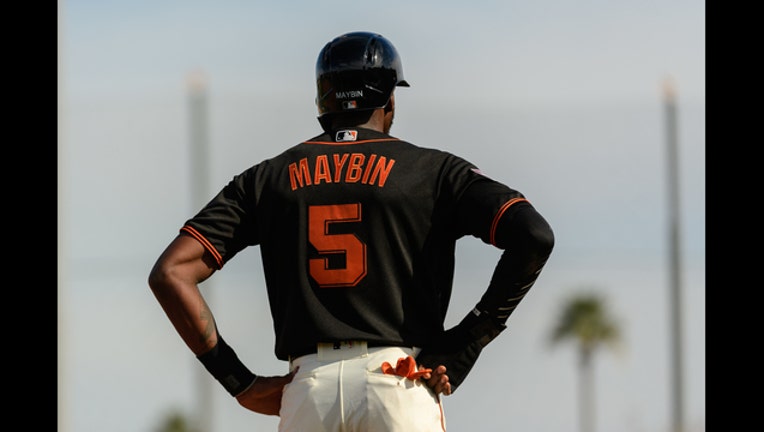 SAN FRANCISCO (BCN) San Francisco Giants outfielder Cameron Maybin was arrested Friday in Scottsdale, Ariz., suspected of driving while under the influence, according to police arrest records.
Maybin, 31, was arrested around 2:45 a.m. along North Scottsdale Road on suspicion of driving while impaired and driving with a blood alcohol level of .08 or more.
Last month, the Giants announced Maybin had signed with them.
Maybin has played Major League Baseball for several teams, including the Detroit Tigers, San Diego Padres, Los Angeles Angels, Houston Astros, Atlanta Braves, Miami Marlins and the Seattle Mariners.
In a separate matter, on Monday, Giants team officials announced President and CEO Larry Baer would take a leave of absence after a video surfaced last week showing him grabbing a phone from his wife during a fight near Octavia and Hayes streets, which caused Baer's wife to fall to the ground.
Following the announcement, the board of directors of San Francisco Baseball Associates said that the Giants executive team will manage the day-to-day operations of the franchise during Baer's leave of absence.