Giants ready to raise World Series banner over AT&T Park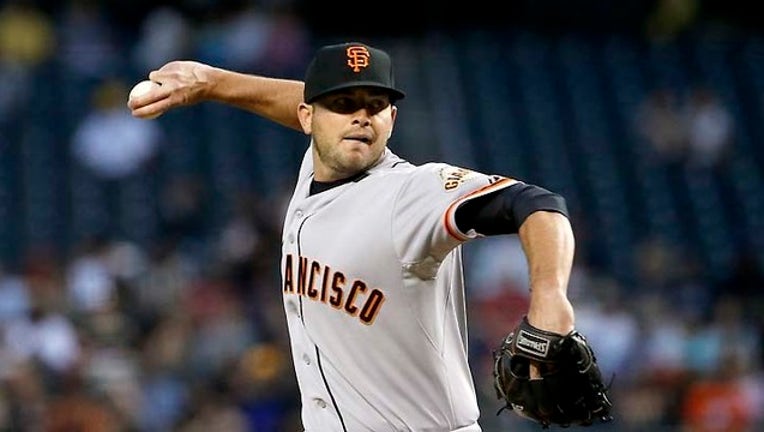 article
SAN FRANCISCO (KTVU and wires) – For just the second time since moving to the West Coast, the San Francisco Giants will send a rookie to the mound for the team's home opener.
Right-hander Chris Heston will face a Colorado Rockies lineup that is off to fast start, rolling to a National League West leading 4-2 mark.
Starting in place of injured ace Matt Cain, Heston showed some jitters in his first start of the season against the Arizona Diamondbacks last week by giving up a pair of unearned runs before settling down and coming away with a win.
With a lively fastball, Heston gave up just three hits and struck out five in six innings of work.
He will become the first rookie to take the home-opener mound since Alan Fowlkes did it back in 1982.
Overall, the Giants have won 11 of their last 13 home openers and will have yet another sell-out crowd at AT&T Park as the club will raise the banner honoring its 2014 World Series championship.
Fans have been encouraged to arrive at the park early to take in the pre-game ceremony. San Francisco has staged memorable banner-raising events for its last two World Series titles.
In 2011, Giants legend Willie Mays came out of the dugout with the banner and passed it along to the players before former bullpen ace Brian Wilson ran it out centerfield where he raised it on the flagpole.
Two years later, the banner arrived aboard a fire boat and was hustled into the ballpark where a group of players including Hunter Pence, Matt Cain and Tim Lincecum raised it.
Monday's game will also include a salute honoring the Giants legendary broadcaster Lon Simmons, who passed away on April 5th at the age of 91.