Giants unveil new features for upcoming season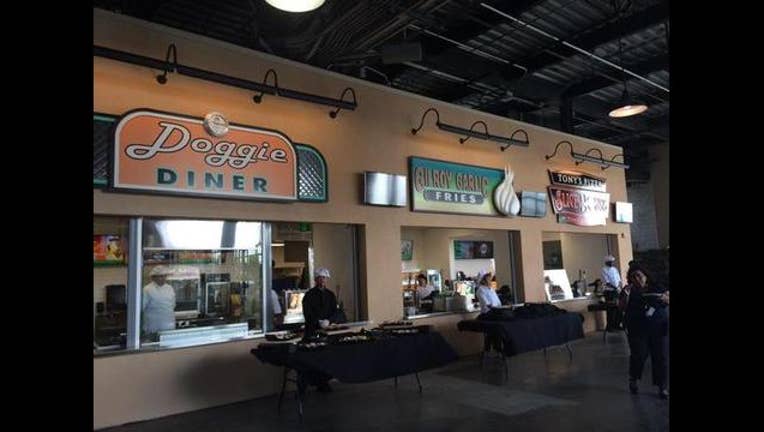 article
San Francisco-- Major League Baseball is back, and as San Francisco Giants fans make their way to the home of the World Series Champions they can expect to see several new features.
The Garden in centerfield, which opened last year, now also has a permanent concession stand.
It includes a second location for Tony's Slice House, a new Doggie Diner Grill, and a Gilroy Garlic Fries stand.
And if fans don't feel like leaving their seats for pizza, starting this season they can use the revamped MLB Ballpark App to get whole pizza's delivered to their seats. 
For fans with certain dietary restrictions, the food stands in The Garden will now offer gluten-free and vegetarian options.
Those items include flat breads with fennel sausage, roasted eggplant, caramelized leeks, and goat cheese or roasted red peppers, garlic, kalamata olives and feta cheese.
There is also a new centerfield LED display board slightly below the Mitsubishi DiamondVision scoreboard to display messages, greetings, and announcements.
And for the players, the clubhouse was renovated during the off-season as well.
To check out all the new additions just head to AT&T Park, the Giants' Home Opener in April 13th at 1:35pm as they host the Colorado Rockies.