Gilroy police believe 18-year-old suspected of sexual assault may have more victims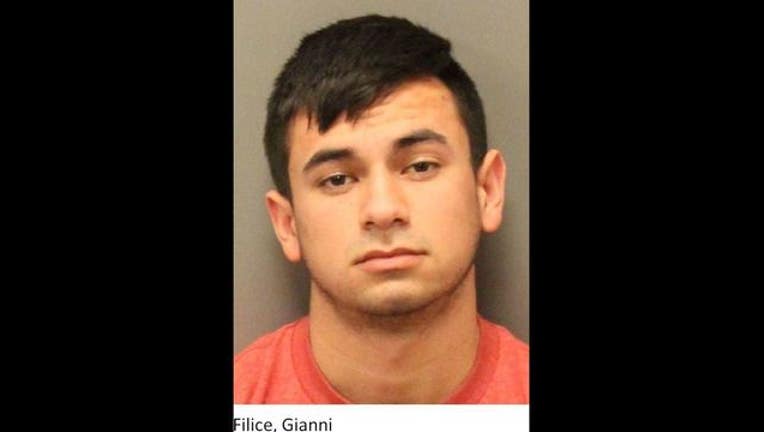 article
GILROY (BCN) Gilroy police have reason to believe that an 18-year-old man who allegedly sexually assaulted three people may have assaulted additional victims, police said today.
The Gilroy Police Department first received a report of possible sexual assault involving Gianni Filice in March 2017. After further investigation, police obtained an arrest warrant.
During the process, two additional victims came forward and said that Filice had also assaulted them, according to police.
In each case, Filice allegedly established a relationship with the victim prior to the assault, police said.
Filice is currently in custody at the Santa Clara County Main Jail, where he's being without bail, according to jail records.
Gilroy police are asking that anyone who may have been assaulted by Filice report the incident by contacting them at (408) 846-0350.