Gilroy teen missing, possible runaway: Police
GILROY, Calif. - A Gilroy teen has gone missing after leaving his high school dance, police said.
Gilroy police said 14-year-old Neo Nogoseka is missing and possibly a runaway. He was last seen Friday on Brownell Junior High School's campus. 
Neo was last seen wearing a black hoodie, black pants, Doc Martens, and a black mask. He stands at 5 feet 2 inches and is approximately 100 pounds.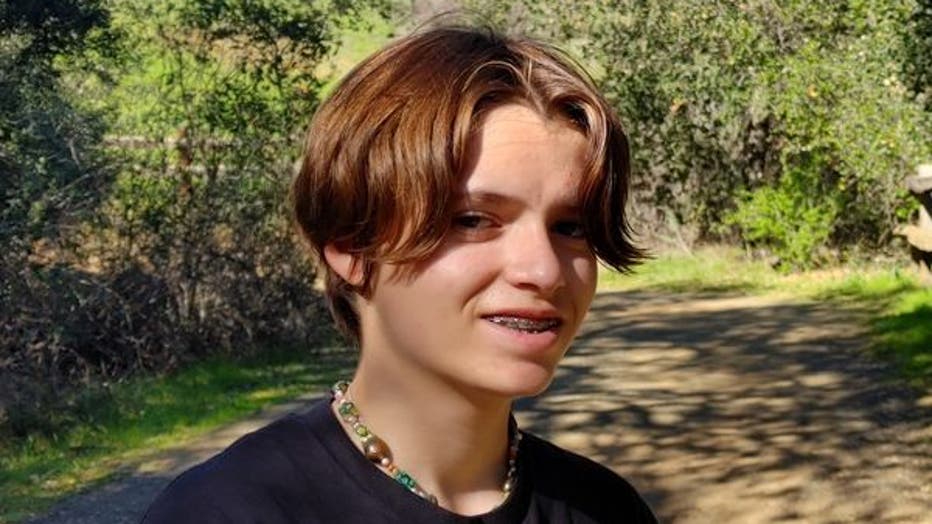 Neo Nogoseka, 14. He no longer wears braces.
The picture above is recent; however, police said Neo no longer wears braces. He is also known to visit Gilroy parks often, police said.
SEE ALSO: 2-year-old abducted by mom in San Jose found safe in Oakland
Anybody who may have seen Neo is asked to contact the Gilroy Police Department at (408) 846-0350.
O. Gloria Okorie is a digital reporter for KTVU. Email O. Gloria at o.gloria.okorie@fox.com or call her at 510-874-0175. Follow her on Twitter @ogloriaokorie.