Girl Scout sells Jason Momoa Samoas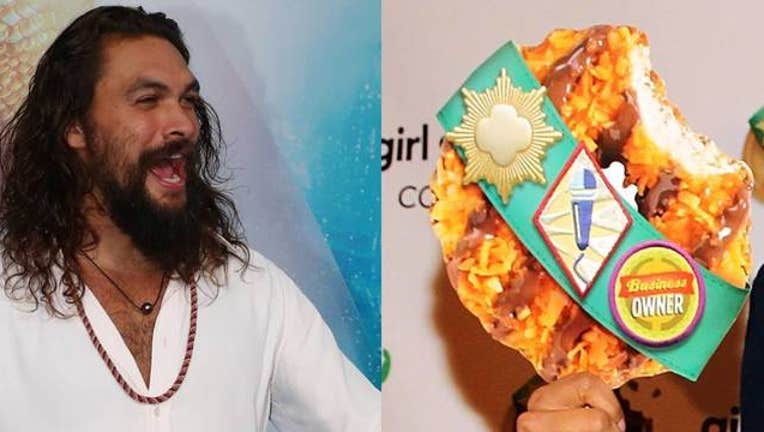 article
(FOX NEWS) - A clever Girl Scout in Colorado is accelerating cookie sales by using the tried-and-true method of augmenting the box with a photo of a buff, shirtless man and his glistening pecs.
Charlotte Holmberg, identified as a Top Cookie CEO by the Girl Scouts of Colorado, is using "Aquaman" star Jason Momoa's picture to move boxes of Samoas — and it's working, according to Charlotte.
"The moms are getting really excited and they're saying that they need them," Charlotte told Denver's KUSA.
Charlotte's mom, who works in marketing, helped her daughter out with the project, after getting the Mamoa/Samoa idea from memes on the Internet.