Girl seen struggling with woman at Bay Bridge toll plaza found safe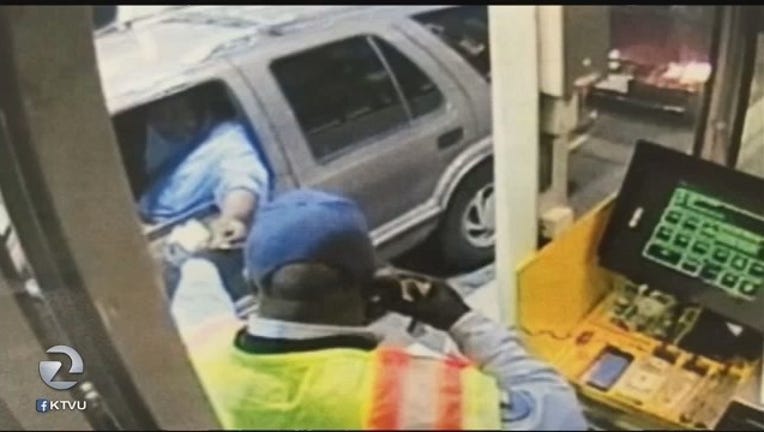 article
OAKLAND, Calif. (KTVU and wires) -- A young girl seen screaming and struggling with a woman inside an SUV while going through the Bay Bridge toll plaza on Saturday night has been found safe, according to the California Highway Patrol.
San Francisco police arrested the woman she was struggling with on suspicion of a later incident involving domestic violence and child abuse, CHP officials said.
The woman had been fighting with the driver of a Chevrolet Blazer as it passed west through the Interstate Highway 80 toll plaza at about 8:30 p.m. Saturday, according to the CHP.
The little girl was kneeling in the center console area trying to break up the fight.
After the CHP on Monday released a description of the SUV and occupants, the driver contacted them at about 11:30 p.m. Investigators went to his home, verified the girl was safe and that the woman had been arrested by San Francisco police, according to the CHP.
The occupants of the Blazer had committed no crime while in the toll plaza and the man was not arrested, according to the CHP.