Good Samaritan, dog help high school student in rollover crash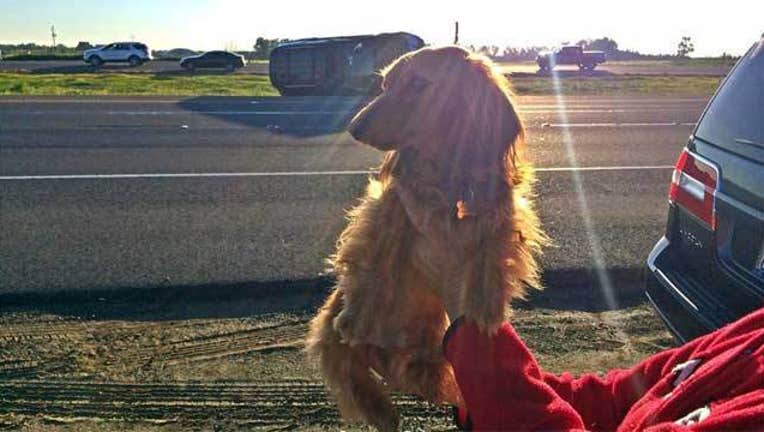 article
ANTIOCH, Calif. (KTVU and wires) -- A good Samaritan and her dog "Frankie Furter" came to the aid of a Brentwood high school student whose car flipped over on state Highway 4 Thursday morning in Antioch, according to the California Highway Patrol.
Officers responded just after 8 a.m. to a report of a rollover crash in the eastbound lanes of Highway 4 just west of Lone Tree Way, CHP Officer John Fransen said.
An Antioch woman and her dog Frankie Furter stopped to make sure the Liberty High School teen was OK and stayed with him until CHP units were able to reach the scene, Fransen said.
The woman allowed the teenager to sit in her car holding Frankie while she called his parents to let them know what happened, Fransen said.
The driver was not injured in the crash, although he was "pretty shaken up," Fransen said.
He said the young man's seatbelt likely saved his life.