Good Samaritan killed after helping 2 teens pull SUV from ditch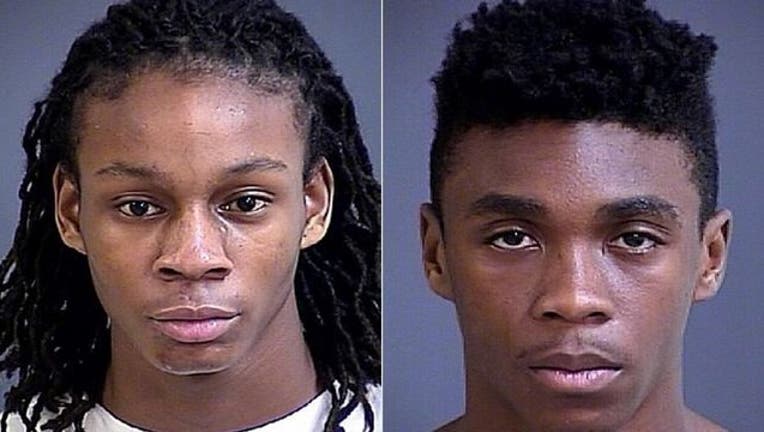 article
FOX NEWS - Two South Carolina teens were arrested on murder charges Monday after allegedly killing a Good Samaritan who helped the pair pull their vehicle out of a ditch.
WCSC-TV reported that Deon Frasier, 17, and Michael Dupree-Taylor, 19, were denied bond Tuesday after they were arrested at a North Charleston apartment.
According to a North Charleston police affidavit, the two teens asked the victim, identified as 45-year-old Chadwick Garrett, to help them pull their 2016 Dodge Durango out of a ditch. Witnesses told authorities that Garrett agreed to help the pair with their SUV for $20.
Authorities said that after Garrett helped the pair pull the vehicle out of the ditch, Garrett asked Frasier and Dupree-Taylor about the $20 when Frasier took out a gun and allegedly fired several rounds and struck Garrett in the chest.
The station, citing the affidavit, reported that Frasier jumped into the passenger side of the SUV and Dupree-Taylor was in the driver's seat as they fled the scene.