Goodwill pays $850K to settle sex harassment suit by disabled, female janitors in Oakland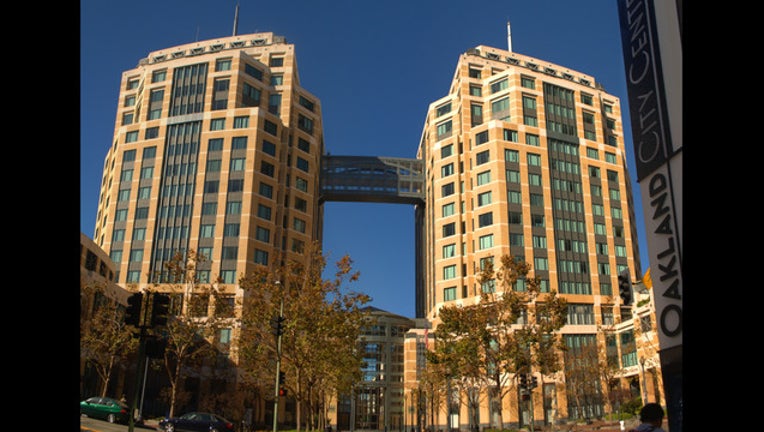 OAKLAND, Calif. - Goodwill Industries of the East Bay Area and its affiliate, Calidad Industries Inc., agreed to pay $850,000 to eight former and current disabled female janitors who worked at the Oakland federal building to settle a sexual harassment and retaliation lawsuit.
The 75-page consent decree, signed by U.S. District Court Judge Yvonne Gonzalez Rogers, was announced on Thursday. In addition to the money, the settlement orders human resource and diversity training for employees of both defendants.  Calidad is a nonprofit created by Goodwill to provide employment and life skills training to people who have physical and mental impairments. There are six in the Bay Area.
"This is a big deal," U.S. Equal Employment Opportunity Commission senior trial attorney Sirithon Thanasombat. "These women are African American and disabled. They hit all the categories of vulnerability. And it comes during the Me Too movement. This is exciting." All but one of the plaintiffs in the case have some sort of disability, such as Down's syndrome or autism, she said.
In a phone interview, Goodwill CEO Jim Caponigro said that he is pleased with the new, legal agreement. "We have put a lot of the EEOC best practices into place. Employee safety is our highest priority. We take these allegations like this really seriously. Moving forward, we want to be a better organization."
Caponigro, who came on in 2016, added that the last allegation was made in 2012 and there hasn't been any since. He said that the womens' complaints were indeed investigated back them, but he conceded that many of the "individuals felt they were ignored or not investigated to the fullest. And in some cases, they were right." 
The federal suit, filed in 2016, claimed civil rights violations, employment discrimination, sexual harassment and retaliation for the whistleblower who brought the allegations to light. 
The plaintiffs are: Phyllis Newells, Carla Fuller, Stephanie League, Ann Burton, Doward Washington, Raynesha McGhee-Reed and Lisa Short, the manager to take the women's complaints seriously. But after she helped the women formally file complaints with the EEOC, Short was "unjustifiably reprimanded and disciplined," the complaint states.
The janitors allegations finger nighttime supervisor, Warren Ross, who "engaged in repeated sexually offensive verbal and physical acts toward his female subordinates, all of whom worked as janitors" at the Oakland federal building, the complaints states. He would make lewd comments, grope the women and sometimes expose himself, the lawsuit contends.
The women made repeated complaints to supervisors, but Calidad and its parent company, Goodwill, "failed and refused to take prompt and appropriate action to stop the harassment and the resulting hostile environment," the suit states. 
This environment continued until the summer of 2012 when the U.S. General Services Administration revoked Ross' access to the federal building because of the allegations. He was transferred to another location. Ross was never criminally charged and efforts to reach him were not immediately successful.
He no longer works for Calidad, Caponigro said. Under deposition, lawyers say Ross denied all the allegations.