Graffiti on bathroom wall threatens 'violent action' at Alameda High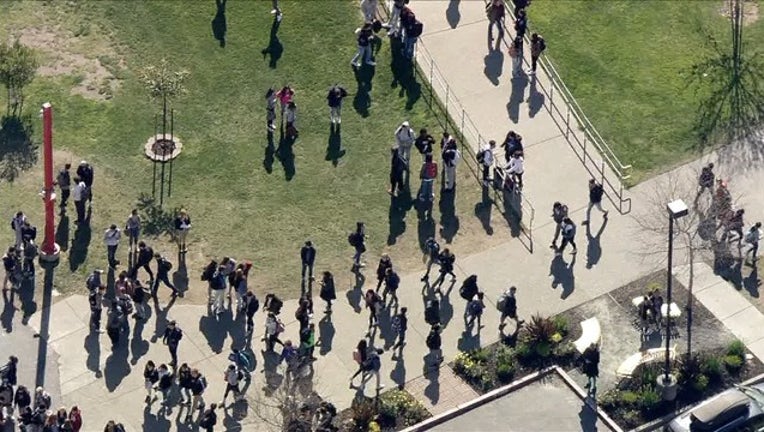 article
ALAMEDA, Calif. - A few days after Alameda High School students walked out to protest gun violence, there was graffiti  threatening "violent action" scrawled on a bathroom wall.
Alameda Unified School District school spokeswoman Susan Davis said that the violence was supposed to occur on Tuesday and so far, police have not been able to figure out who vandalized the school. Davis added the presumption was that a student perpetrated the act because the wording was written inside a bathroom. The graffiti was discovered on Monday. The words appeared to say "Everyone is dead" in blue marker, although the "e" in dead looked sort of like a "q."
Davis said that officials decided to keep school open and not hold an assembly to discuss the matter with the students. Still, the district sent a letter to parents notifying them of the issue.
"We all understand that this kind of information is troubling to family members," she wrote, adding that campus staff are on high alert as well as more police officers.
Last week, Alameda High School students walked out of class to show solidarity with the students in Parkland, Florida where 19-year-old Nikolas Cruz is charged with killing 17 teachers and teens on Feb. 14.
Alameda High School has had its share of hate-inspired acts within the last year. Jewish students are reporting bigotry and anti-Semitism on campus, and last fall, someone left a noose near the high school sidewalk, which police investigated as a hate crime. No one was ever arrested for leaving the noose, Davis said.
Meanwhile, Analy High School in Sonoma County's Sebastopol was closed on Tuesday after threatening graffiti was found there, police said.