Gun storage ordinance comes before Orinda city council Tuesday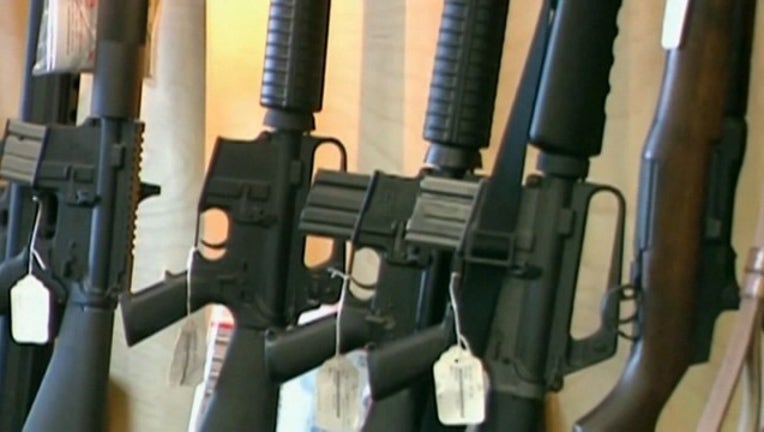 ORINDA, Calif. (BCN) - Leaders in this East Bay city will on Tuesday night consider approving an ordinance that would require firearms and certain other weapons to be stored in a locked, secure container when not being handled or carried on one's person.
Orinda's proposed ordinance defines "firearm" or "weapon" as "any instrument or device which propels a shell, shot, pellet, cartridge, bullet, arrow or other projectile by any force including, but not limited to, air, gas, explosion, spring, elasticity or leverage." This covers pistols, revolvers, shotguns and other firearms' air guns, any bow and arrow with a pull of 15 pounds or more, and crossbows and similar archery devices.
Similar safe storage ordinances have been approved in cities including Moraga, San Francisco, Oakland, Santa Cruz, Belvedere and Tiburon.
The National Rifle Association and other plaintiffs sued San Francisco in 2014, claiming that city's safe storage ordinance violated the Second Amendment. The Ninth Circuit Court of Appeals found that the law did not significantly burden the right to possess a handgun in the home for self-defense, because modern storage facilities can be accessed quickly.
The proposed Orinda ordinance would be enforced based on complaints received by the city. Violations would be infractions.
The City Council is also set to receive a report Tuesday night related to residential sales of Firearms in Orinda.
If approved Tuesday night, the ordinance would be formally approved at the Oct. 16 City Council meeting, and would take effect Nov. 15.
Tuesday's meeting begins at 7 p.m. in the Orinda Library auditorium, 26 Orinda Way.