Gun violence in America: California politicians weigh in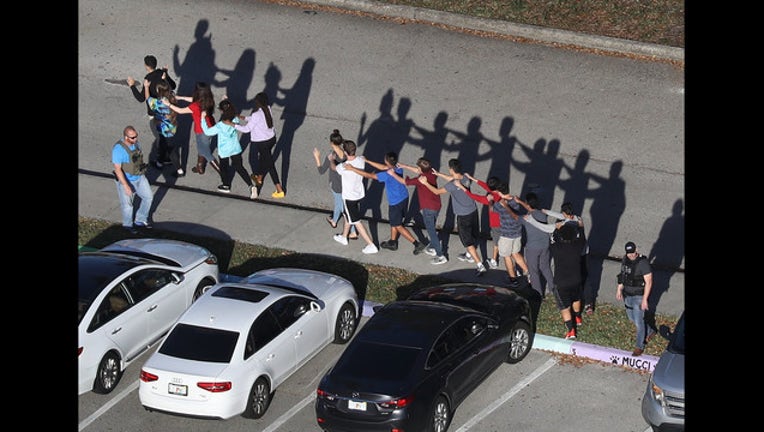 article
OAKLAND, Calif. (KTVU) - At least 17 killed, 16 in the hospital for injuries from the latest school shooting in America.  It sounds redundant and Bay Area politicians are saying so on Twitter. 
Nikolas Cruz was identified Wednesday as the 19-year-old shooter, a former student at Marjory Stoneman Douglas High School in Parkland, a community in Broward County, Southern, Florida.
According to officials, the suspect is in custody, but the damage has been done. The weapon of choice, a semi-automatic AR-15 rifle, in addition to being armed with gas masks, smoke grenades and he even pulled the fire alarm as a tactic, according to U.S. Senator Bill Nelson from the State of Florida. %INLINE% 
In typical fashion, President Donald Trump has offered his "prayers and condolences", but in the State of California politicians were more vocal about the mass shooting. Many have criticized those who are quick to blame the gun lobby and National Rifle Association, but as Sen. Kamala Harris points out, this is the 18th school shooting in the first 43 days of 2018.  (Everytown for Gun Safety)
Here's what some representatives from California had to say:
California Gov. Jerry Brown 
"No student, no parent and no teacher should ever have to feel the terror and sadness so many experienced today in Florida." 
Sen. Kamala Harris
"Our leaders need to lead. Stand up to the gun lobby and do what's right to keep our children safe from gun violence." She continued, "We cannot accept this as normal." 
Rep. Nancy Pelosi
"Congress has a moral responsibility to take common sense action to prevent the daily tragedy of gun violence in communities across America." 
Sen. Dianne Feinstein
"These tragedies are the new normal, and that should make us all sick." 
Rep. Barbara Lee
"Gun violence is an epidemic in America."
Rep. Jackie Speier 
"Our schools are becoming the new killing fields." 
Rep. Eric Swalwell
"We. Don't. Have. To. Live. Like. This." 
State Sen. Scott Wiener
"I also pray that Congress finally hits a tipping point where enough carnage has happened - and enough children have died - to take action to reduce the tidal wave of guns afflicting our country."  
CA State Assemblyman David Chiu 
"I am exasperated & heartbroken that Congress has yet to take any action to pass common sense gun control laws to stop these atrocities."