Hawaii volcano erupts from summit, shooting plume of ash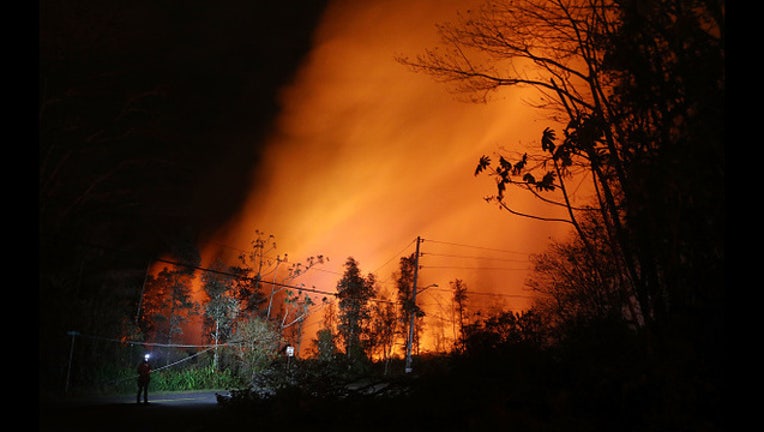 article
PAHOA, Hawaii (AP) -- Hawaii's Kilauea volcano has erupted from its summit, shooting a dusty plume of ash about 30,000 feet into the sky. 
 
Mike Poland, a geophysicist with the U.S. Geological Survey, confirmed the explosion on Thursday. It comes after more than a dozen fissures recently opened miles to the east of the crater and spewed lava into neighborhoods. 
Those areas were evacuated as lava destroyed at least 26 homes and 10 other structures.
 
The crater sits within Hawaii Volcanoes National Park, which has been closed since May 11.
 
Officials have said they didn't expect the explosion to be deadly as long as people remained out of park.
 
Kilauea is one of the world's most active volcanoes. An eruption in 1924 killed one person and sent rocks, ash and dust into the air for 17 days.